Matt Valerio aka Bomarr, plus connu sous le nom de The Bomarr Monk au sein du trio coldwave/électro/abstract hip-hop Restiform Bodies (avec Passage et Telephone Jim Jesus) et batteur de Bat Rays, vient de sortir son deuxième album en solo, Freedom From Frightened Air , le 19 septembre dernier.
Exclusivement disponible à la commande sur le site officiel du label Anticon en attendant les plate-formes digitales, il fait suite à Beats Being Broke paru en 2002 et compte 10 morceaux enregistrés entre 2005 et cette année, parmi lesquels de nouvelles chansons seul ou en collaboration avec Clovis Heald, mais également des remixes de morceaux signés Grizzly Bear ou Midstates. L'album tient son nom d'un tableau de Simon Evans, et n'est pas en reste côté évocation visuelle, comme en témoigne sa pochette que voici, avec également le tracklisting :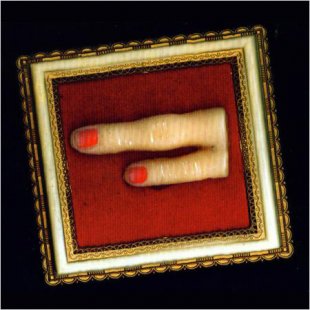 1. Ticks
2. Stumpfinger
3. Happy Slapping
4. Styrene Buzz
5. What Kept Grandpa Up
6. Leapfrog
7. Hour Song (feat. Clovis Heald)
8. Under There (Midstates / Bomarr Remix)
9. Deep Sea Diver (Grizzly Bear / Bomarr Remix)
10. Go Away Bird (US2CT0700162) (feat. Clovis Heald)
L'occasion pour les amateurs d'Alias, Dosh ou Boards Of Canada de découvrir les claviers hypnotiques, l'électronica bucolique voire les fulgurances punk du musicien américain, qui a également participé au dernier album de son collègue Telephone Jim Jesus, Anywhere Out Of The Everything , tout juste sorti lui aussi.
Trois extraits de Freedom From Frightened Air sont en écoute sur myspace : Happy Slapping, Go Away Bird (feat. Clovis Heald) et Deep Sea Diver (remix de Grizzly Bear).