Dans la déjà longue série "A tribute to The Cure", voici le petit dernier : Just Like Heaven, a tribute to The Cure ... Alors, pourquoi en parler ? Peut-être parce que la liste des participants est exceptionnelle (Grand Duchy, le nouveau groupe de Black Francis et de sa femme Violet Clark, Dean & Britta, The Wedding Present, Joy Zipper, etc.). Peut-être aussi parce que la catalogue du label responsable de cet hommage, American Laundromat Records, est incroyable (Julie Peel, Tanya Donelly, Elk City, entre autres) !
Tracklisting :
1. Just Like Heaven - JOY ZIPPER
2. The Lovecats - TANYA DONELLY & DYLAN IN THE MOVIES
3. Lovesong - THE BRUNETTES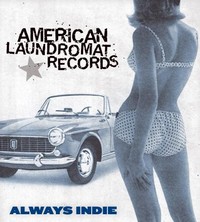 4. In Between Days - KITTY KARLYLE
5. Friday I'm In Love - DEAN & BRITTA
6. Jumping Someone Else's Train - LUFF
7. Boys Don't Cry - THE SUBMARINES
8. Close To Me - ELK CITY
9. The Walk - THE ROSEBUDS
10. Pictures Of You - ELIZABETH HARPER & THE MATINEE
11. Let's Go To Bed - WON'T LISTEN
12. Catch - DEVICS
13. A Night Like This - JULIE PEEL
14. 10:15 Saturday Night - THE POEMS
15. A Strange Day - GRAND DUCHY
16. High - THE WEDDING PRESENT
La page Myspace de American Laundromat Records propose un player où l'on peut entendre la splendide reprise de Close To Me par Elk City .
Disque disponible depuis le 27 janvier 2009.