C'est le 9 juin prochain que sortira Jhelli Beam, le nouvel album de Regan Farquhar aka Busdriver, deux ans après son excellent RoadKillOvercoat déjà paru chez Epitath à l'époque.
Côté production, on retrouve Nobody (déjà aux manettes sur une bonne partie de RoadKillOvercoat ), Omid, Daedelus, Nosaj Thing et Free The Robots, tous proches de Busdriver et résidant comme lui à Los Angeles mais également, et c'est plus inattendu, Greg Saunier et John Dietrich, respectivement batteur et guitariste des azimutés Deerhoof.
Côté MC's, on note la participation de Myka 9 et NoCanDo, avec qui Busdriver fit ses premières armes au sein du mythique collectif californien Project Blowed, mais également Nick Thorburn, leader des canadiens d'Islands, qui récemment encore explorait les contrées hip-hop en compagnie de Daddy Kev le temps du projet Reefer.
Busdriver explique sur sa page Myspace comment Jhelli Beam est passé de 30 à 13 morceaux tandis qu'il faisait le tour de Los Angeles à la recherche des home studios locaux : « La plupart des chansons ont été écrites dans des avions d'une façon ou d'une autre. J'ai écouté des albums du catalogue Sublime Frequencies, des B.O. de Bollywood et de la musique électronique plutôt que du rock indé et du rap à tel point que je ne savais plus trop qui j'étais. Dès lors, c'est certainement l'enregistrement le plus exténuant que j'ai eu à subir… J'ai failli perdre l'envie de faire de la musique plus d'une fois ».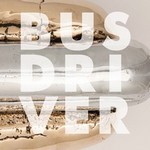 Me-Time (With the Pulmonary Palimpsest), le premier titre issu de l'album en écoute sur cette même page n'est certainement pas son meilleur mais reste toutefois très représentatif de l'univers du MC : un flow supersonique qui survole un instrumental très travaillé réalisé pour l'occasion par Omid.
Tracklisting :
1. Split Seconds (Between Nannies and Swamis) (Prod. : Nosaj Thing)
2. Me-Time (with The Pulmonary Palimpsest) (Prod. : Omid)
3. Handfuls Of Sky (Prod. : Nobody & Busdriver)
4. Scoliosis Jones (Prod. : Daedelus)
5. Least Favorite Rapper (feat. Nocando) (Prod. : Free The Robots)
6. Quebec And Back (Prod. : Nobody)
7. Do The Wop (Prod. : Daedelus)
8. World Agape (Prod. : Greg Saunier)
9. Manchuria (feat. Myka 9) (Prod. : Nobody)
10. Unsafe Sextet/Gilded Hearts of Booklovers (Prod. : Omid)
11. Happy Insider (feat. Nick Thorburn) (Prod. : Daedelus & Busdriver)
12. I've Always Known (Prod. : Busdriver)
13. Fishy Face (feat. John Dietrich) (Prod. : Daedelus)