Dans la lignée de Blood sorti l'année dernier chez les excellents Digi Crates Records, le beatmaker écossais SciFi Stu revient avec Reflectionz, un nouveau LP avec pléthore de bonnes vibes et de bons guests. Du boom-bap travaillé comme on l'aime !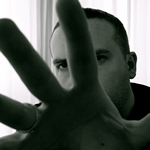 Car oui, du beau monde, il y en a sur Reflectionz ! Depuis son studio d'Edimbourg, SciFi Stu a su s'entourer d'une kyrielle d'emcees aussi talentueux qu'éclectiques mélangeant nouvelle et ancienne garde, ainsi on croisera avec plaisir aussi bien John Robinson (une moitié de Scienz Of Life), El Da Sensei (vétéran de The Artifacts) ou Apani B que SmooVth (50% de Tha Connection), Sleep Sinatra, Roc Marciano ou les Veteran Assassins ! Des featurings dans tous les sens, mais un seul mot d'ordre : le smooth ! Les MCs respectent tous le cahier des charges, SciFi Stu se chargeant lui du reste, c'est à dire un subtil mélange de boom bap rugueux et d'expérimentations mélodieuses. Toute cette palette élargie qui a fait du producteur écossais une pointure internationalement reconnue est déployée sur Reflectionz. SciFi Stu transforme constamment l'art du grand écart en discipline olympique comme cet enchaînement aussi jouissif que risqué entre un titre pesant et intense comme Wreckin (quelle claque ce titre !) et les loops aériens d'un How It's Being Played. Même grand écart entre la tension épidermique de Crackz et l'harmonie de Choices par exemple. Reflectionz est une collection de réussites à dévorer d'urgence !
---
---

---
---
Streaming du jour - 09.06.2013 par
... et plus si affinités ...
SciFi Stu
sur IRM
---