Cela fait maintenant plus d'un demi-siècle que le guitariste d'origine britannique explore l'héritage de la folk ricaine à cordes pincées versant primal et bluesy, y injectant de plus en plus d'abstractions et d'expérimentations en parallèle de ses méditations plus tropicales et non moins erratiques dont le récent New Kiribati, avec ses longues rêveries atonales et droguées, est la dernière déconstruction en date.
Pas de field recordings insulaires, de grouillements hantés ou de slides hawaïens ici néanmoins, puisque New Guitar Old Hat Knew Blues s'inscrit dans la lignée de l'excellent Distant Songs Of Madmen qui avait vu l'Anglais débarquer sur la label australien il y a bientôt 5 ans. Enregistrés live comme ce dernier (au Cave12 genevois ce coup-ci), ces 11 morceaux en fondu enchaîné lorgnent ainsi sur le drone cher à l'écurie de Lawrence English, un parfait compromis entre racines traditionnelles et manipulations radicales, songwriting boisé (le storytelling bluesy de Sage And Thyme For Rupert Brooke) et tourments arpégés sous un crâne dégarni (Bad Tempered Unprepared Guitar).
Les influences de Mike Cooper cette fois-ci ? Le cut-up de Burroughs qu'il a appliqué à une poignée de romans signés Thomas Pynchon pour accoucher d'une série de 35 semblants de chansons, les "Spirit Songs" sur la base desquelles il improvise ses performances scéniques. Mais aussi son nouvel instrument, une mini guitare de voyage, première gratte en bois que ce féru de lap steels vintage à résonateurs et corps en métal utilise depuis celle de ses tout débuts.
D'un blues du bayou en décomposition (Shadows Of Silk) à des litanies aussi déglinguées qu'hallucinées (Call In The Noise) en passant par des digressions drone-folk volontiers dissonantes (Dream Bodies) évoquant les déserts du grand Ouest et les voyages spirituels des chamans indiens (l'entame de Giacinto In Moments Of Reverie), l'album semble se désagréger à mesure de son avancée, cette régression dégénérative culminant sur le déliquescent The White Ships Silence au picking cacophonique et discordant.
Une trajectoire qui servira finalement à magnifier le final The Migrants Song, miniature quasi a cappella que vient bientôt tarabuster - on ne se refait pas - un drone lourd et orageux avant un dernier pied de nez bien roots de la guitare, véritable coryphée de cette fascinante épopée mentale.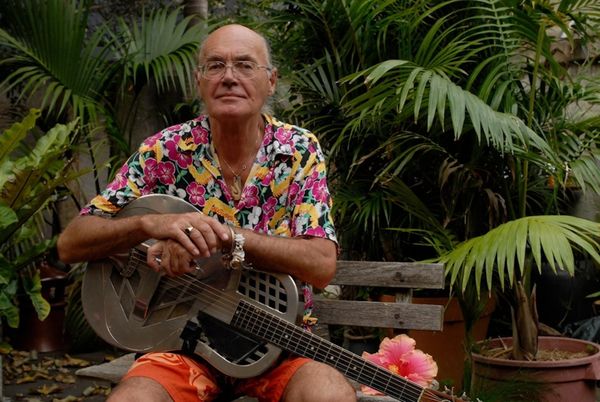 ---
Streaming du jour - 26.11.2016 par
---