Retrouvez chaque semaine dans nos pages les interviews de quelques-uns des contributeurs à la future compil' Twin Peaks d'IRM. Anciennement Bleeding Heart Narrative dont l'univers à-chemin de la folktronica et du post-rock mérite d'être redécouvert via Bandcamp, notre treizième contributeur est londonien et fidèle depuis le scintillant et baroque Haeligewielle au label allemand Denovali.
Depuis, Oliver Barrett continue de creuser avec Petrels ce sillon singulier - phagocytant tant l'électronica et le post-rock que le drone ou l'ambient post-classique - qui culminait il y a deux ans sur un Mima épique et rétrofuturiste, sortant également sous on véritable patronyme des albums plus ardus et dissonants au violoncelle. Quant à Jörð, dernier opus en date dont on reparlera assurément à l'heure des bilans (qui approche à pas de... Géant), nul doute que son équilibre entre crescendos lyriques et textures plus fourmillantes et lancinantes évoque à sa manière le mélange des genres de Twin Peaks, auquel Petrels nous a fait le plaisir de rendre hommage avec un morceau exclusif que vous retrouverez sur notre compil' à venir.
---
L'interview
IRM : Comment résumerais-tu ton rapport à Twin Peaks ? A l'univers de Lynch en général ?
Petrels : Lynch a toujours été une présence énormément inspirante - pour ses films, ses atmosphères, et en particulier pour son utilisation du son - au point qu'il en devient facile d'être un peu blasé à son sujet. C'est un peu comme de dire que vous avez été inspiré par les Beatles. Ça va presque sans dire pour plus ou moins tout le monde, que vous aimiez ou non (j'aime).
Ton personnage préféré dans la série ?
Le Géant aurait mérité davantage de présence à l'écran - quelque chose à espérer pour la nouvelle saison.
Une scène qui t'a particulièrement touché... ou fait flipper ?
C'est sûrement ce que tout le monde dira, mais Bob escaladant le canapé est vraiment, au sens primal, l'une des choses les plus terrifiantes jamais filmées - et dans la tradition lynchienne, un truc tout à fait banal à décrire.
Tu as enregistré un morceau pour notre future compilation Twin Peaks, quel aspect de la série t'a inspiré ? Toute anecdote est bienvenue !
Je pense qu'en fait j'ai essayé de capter une partie de cette atmosphère lorsque aucun des personnages n'est à l'écran. J'aime tous ces plans du vent dans les conifères, des lampadaires qui tremblent etc, au son des synthés rampants de Badalamenti. Donc ça, dans un format chanson - du moins c'est ce que j'espère.
Tu as eu vent de quelques-uns des musiciens impliqués dans ce projet. Duquel es-tu le plus curieux d'entendre la contribution ?
C'est un grand line-up ! Je suis très curieux d'entendre la contribution de Mike Cooper, assurément.
Un album vers lequel tu reviens quand il te faut ta dose de Garmonbozia ?
Shub Niggurath - Les Morts Vont Vite.
Ton actu 2016, c'est l'album Jörð chez Denovali. Quelques mots à ce sujet ? D'autres projets sur les rails ?
En ce moment j'ai des projets différents à divers degrés d'achèvement et je fais une petite pause sans trop réfléchir à tout ça, mais j'imagine qu'elle ne durera pas bien longtemps. Je pense que Jörð pourrait être le dernier disque de Petrels pendant au moins un an, toutefois j'ai déjà assez de matériel écrit (si ce n'est enregistré) pour au moins deux autres albums donc tout dépend de la vitesse à laquelle tout ça prendra forme.
---
---
Original english version
IRM : How would you describe your relationship with Twin Peaks ? With the work/world of David Lynch in general ?
Petrels : Lynch has always been a massively inspiring presence - in film, in atmosphere, and largely in his use of sound in his work too - to the extent that it's easy to get a bit blase about him in a way. A bit like saying you've been inspired by the Beatles. It pretty much goes without saying for almost everybody whether you like it or not (I like it).
Your favorite character in the series ?
The Giant always needed more screentime - here's hoping for the new series.
A scene that particularly moved - or scared - you ?
I'm sure it's what everybody will say, but Bob climbing over the sofa really is one of the most primarily terrifying things ever put to film - and in the classic Lynchian tradition of also sounding utterly mundane when described.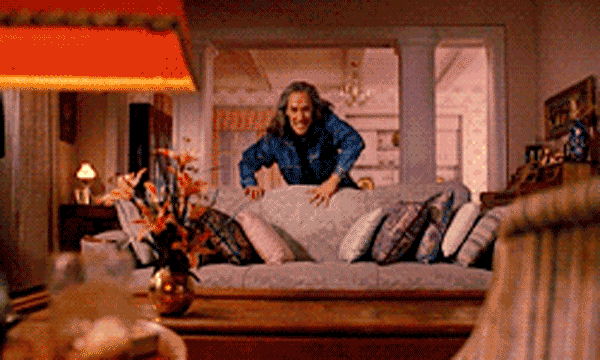 You recorded a track for our forthcoming Twin Peaks compilation, what aspect of the series inspired you ? Any anecdote about that ?
I think I was trying to capture some of the atmosphere where none of the characters are on screen actually. I love all the shots of the wind in the conifers and the street-lamps shaking etc, all while Badalamenti's synths creep around the edges. So that, in a song format - in hope rather than expectation.
You heard about some of the musicians involved in this project. Which one are you the most curious to hear the contribution from ?
It's a great line-up ! I'm very curious to hear Mike Cooper's contribution for sure.
An album you often listen to when you need all your Garmonbozia ?
Shub Niggurath - Les Morts Vont Vite.
In 2016 you released a new album Jörð on Denovali. A few words about it ? Some other projects on the way ?
I've got various projects in different stages of completion at the moment and currently taking a little break from thinking about any of it but I suspect it wont last long. I think Jörð might be the last Petrels album for at least a year though then again I already have enough material written (if not recorded) for at least two more so it depends on how quickly that comes together.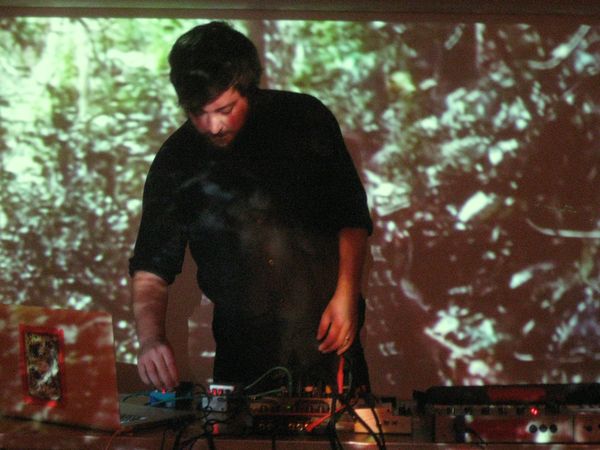 ---
Un grand merci à Oliver Barrett. Son morceau intitulé The Dweller On The Threshold paraîtra sur notre compilation Twin Peaks au printemps prochain.
---
Interviews - 30.12.2016 par RabbitInYourHeadlights
---
---