En 2001, deux des piliers du label Anticon, Alias et Sole, se réunissaient autour de DJ Mayonnaise le temps d'un album : avec Paint By Number Songs, ces So-Called Artists venaient de signer sans le vouloir le Blue Lines des années 2000.
---
1. I Don't Know How To Start This
2. The Skin Song And Dance
3. Manic Autumn Wednesday Face
4. Posterchildren For The Advancement Of Something
5. Music 2 Drown 2
6. Someone Is Watching
7. Interpretations Of Mere Interpretation
8. Token Joyus Tune About Scorpions And Their Place In Modern Society
9. Real Life True Confessions Of A Megalomaniac
10. The Perils Of War And Its Effects Upon Those Who Know Nothing About It
11. So You Wanna Be A Rap Star Or Recycling Bin
12. Point Of Departure Part

date de sortie : 30-11-2000
Label : Mush Records
Même idée de fusionner des talents aux horizons musicaux différents, même volonté d'inventer un langage nouveau, hybride, pour confronter leurs sentiments aux mutations du monde, même variété d'inspirations explorant de multiples directions tout en demeurant parfaitement homogènes et radicaux dans le son, même esprit de dialogue en interne, tel un groupe de discussion, mais aussi avec l'auditeur... autant dire que la comparaison avec le manifeste séminal de Massive Attack sorti exactement dix ans plus tôt s'imposait d'elle-même.
Toutefois, les temps ont changé, la paranoïa s'est développée au fur et à mesure qu'elle gagnait en justification, et là où Blue Lines, malgré sa conscience aiguë et douloureuse d'une nouvelle forme de violence sociale naissante, absurde et gratuite, gardait foi en l'amour et cultivait l'espoir d'un sursaut d'humanisme, Paint By Number Songs apparaît bien plus sombre et désabusé vis-à-vis d'une société américaine rongée par la peur de l'Autre, le bellicisme et le mercantilisme, sans être pour autant résigné, loin s'en faut.
En effet, Alias, qui depuis est passé maître en sculpture panoramique de rêves éveillés, investissait encore le micro de sa voix claire, avec une puissance évocatrice, un engagement intime et une sincérité n'ayant rien à envier à ceux de son ami Sole, maniant l'ironie (Posterchildren For The Advancement Of Something), la métaphore (Token Joyus Tune About Scorpions And Their Place In Modern Society) et parfois même l'humour (l'hilarante chorale de clôture d'album, contre-pied salvateur à un univers plutôt sombre et vénéneux) avec un égal talent d'équilibriste. Tous deux parviennent ainsi, de leur flow naturel et à fleur de peau, à passer en un clin d'oeil de l'évocation la plus intimiste à la plus grande intensité vindicative, toujours en léger retrait par rapport à la musique et néanmoins parfaitement en accord avec la tonalité délétère ou mélancolique mais toujours prégnante de chansons au parfum capiteux que l'abstraction rend d'autant plus universelles.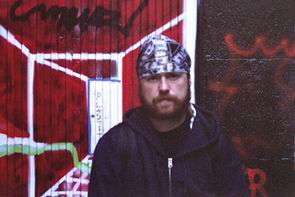 Rencontrés sur les bancs du collège (voire même de l'école, pour Alias et DJ Mayonnaise), les So-Called Artists ont grandi ensemble à Portland, et évoquent tout trois, outre leur confusion et le fruit de leurs réflexions sur une société devenue folle, ce passé fait d'expériences communes et d'autres plus personnelles, de moments d'angoisse et de solitude, mais aussi de lueurs d'espoir lorsque leur rêve de vivre de leur art, d'abord avec l'éphémère 45 Below Records puis au sein des Live Poets et enfin avec la fondation d'Anticon, commençait à prendre corps.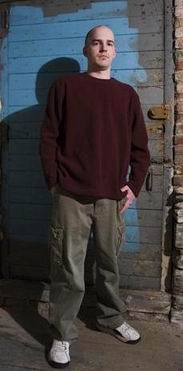 Paru sur Mush Records tout comme les albums de cLOUDDEAD notamment, Paint By Numbers Songs n'en fait pas moins figure, avec le recul, de véritable manifeste du label Anticon, au même titre que le tout aussi impressionnant The Taste Of Rain... Why Kneel ? de Deep Puddle Dynamics sorti deux ans auparavant. On y retrouve en effet nombre d'éléments caractéristiques des univers respectifs de ses auteurs : les claviers mélancoliques et oniriques d'Alias, teintés de piano et hantés par des bidouillages électro (le poignant Music 2 Drown 2), l'inspiration jazz de DJ Mayonnaise, les complaintes cinématiques métissées de Sole (Interpretations Of Mere Interpretation, Real Life True Confessions Of A Meglomaniac) ou encore ses synthés inquiétants à la John Carpenter et bricolages bruitistes sur rythmiques ragga (Someone Is Watching) que l'on retrouve jusque sur les instrumentaux du Poly.sci.187 de son projet parallèle Mansbesfriend sorti en mai dernier.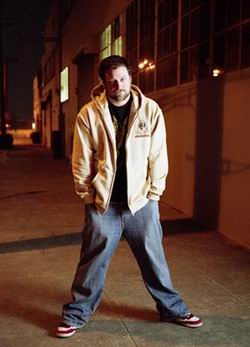 Mais leur inspiration commune est bien plus riche encore : abstract, hip-hop, drum'n'bass, fulgurances jungle, dub, fusion entre krautrock et jazz, rock atmosphérique, bandes originales de films d'exploitation, musique de chambre, folklore indien, sonorités tribales ou encore orientales... autant d'influences qui s'entrecroisent et s'interpénètrent, finissant par se mêler en un maelström musical captivant, fascinant et définitivement hors des sentiers battus.
Sur le premier segment du vertigineux final "caché" de Point Of Departure Part, cauchemar abstract d'une vingtaine de minutes en quatre parties à la hauteur du DJ Shadow des débuts, Alias chante au rythme d'une contrebasse à la Roni Size : "I don't smile for anyone who doesn't smile for me". Prôner la paix ne veut pas dire tendre l'autre joue : ce pourrait être le credo des So-Called Artists et du label Anticon tout entier.
---
Chroniques - 08.10.2007 par
---