Retrouvez chaque semaine dans nos pages les interviews de quelques-uns des contributeurs à la future compil' Twin Peaks d'IRM. Originaire de Philadelphie et basé à New York, notre invité d'aujourd'hui aura été l'une de nos très belles découvertes tardives de l'an passé par le biais d'un Wake aux douces rêveries mélancoliques sous le patronage évident d'Angelo Badalamenti (les amateurs d'ambient penseront également à Stars of the Lid, Eluvium ou Kyle Bobby Dunn), la faute au joli bilan 2016 de Ryan Keane où trônent pas moins de 5 autres participants à notre projet.
Et pour cause, c'est le label de ce dernier, l'excellent Lost Tribe Sound hébergeant déjà notamment William Ryan Fritch et Seabuckthorn (et bientôt, sonnez trompettes dans les cieux, les géniaux From the Mouth of The Sun) qui publiera le second long format de l'Américain, album encore sans titre et prévu pour octobre prochain dont le premier extrait, Angels, mêle cette influence à la fois vaporeuse et un brin cafardeuse d'une musique classique aux harmonies séraphiques revenue hanter l'auditeur depuis les tréfonds de quelque souvenir érodé par le temps :
Un bijou, et en attendant de pouvoir découvrir la suite on échange quelques mots succincts avec un artiste qui préfère de toute évidence laisser parler sa musique... et c'est tant mieux.

---
L'interview
IRM : Comment résumerais-tu ton rapport à Twin Peaks ? A l'univers de Lynch en général ?
KJ : Mon professeur d'anglais de lycée m'a recommandé Twin Peaks pendant la période la plus sombre et tumultueuse de ma vie. C'est devenu la parfaite toile de fond pour le moment où j'ai commencé à reconnaître la présence et la puissance de forces étranges que je ne pouvais pas contrôler et que je commence seulement à comprendre aujourd'hui. Découvrir Lynch, son travail et son approche de la créativité ont probablement eu un impact plus formateur et durable sur moi que presque n'importe qui ou n'importe quoi d'autre.
Ton personnage préféré dans la série ?
Le Major Briggs.
Une scène qui t'a particulièrement touché... ou fait flipper ?
Tu as enregistré un morceau pour notre future compilation Twin Peaks, qu'est-ce qui t'a inspiré ?
La majesté tranquille et menaçante de la nature. Je l'ai enregistré après une randonnée avec Hélio du label Own Records dans des bois derrière sa maison au Luxembourg.
Tu as eu vent de quelques-uns des musiciens impliqués dans ce projet. Duquel es-tu le plus curieux d'entendre la contribution ?
Kyle Bobby Dunn. J'écoute monsieur Dunn depuis un bon moment maintenant... le meilleur sens de l'humour de la scène ambient. (sourire)
Un album vers lequel tu reviens quand il te faut ta dose de Garmonbozia ?
Bvdub - Songs For a Friend I Left Behind.
Ton actu 2016, c'était l'album Wake, ton premier long format sorti sur le label ambient luxembourgeois Own Records dont le romantisme éthéré des harmonies oniriques nous ont justement rappelé aux atmosphères rêveuses de Badalamenti dans la BO de Twin Peaks. Quelques mots sur ce disque ? D'autres projets sur les rails ?
Tout ce que je peux dire, c'est merci à Hélio et Own Records, mon petit label préféré, pour avoir hébergé le premier truc que j'aie jamais enregistré. Il y aura du nouveau cette année.
---
---
Original english version
IRM : How would you describe your relationship with Twin Peaks ? With the work/world of David Lynch in general ?
KJ : My high school english teacher recommended Twin Peaks to me during the darkest and most tumultuous time of my life. It became the perfect backdrop to the moment I started recognizing the presence and power of strange forces that I could not control and can still only begin to understand. Discovering Lynch, his work, and his approach toward creativity has likely had a more formative and lasting impact on me than almost anyone or anything else.
Your favorite character in the series ?
Major Briggs.
A scene that particularly moved - or scared - you ?
You recorded a track for our forthcoming Twin Peaks compilation, where did you find inspiration ?
The quiet, foreboding majesty of nature. I recorded it after a hike I went on with Hélio of Own Records in a patch of woods behind his house in Luxembourg.
You heard about some of the musicians involved in this project. Which one are you the most curious to hear the contribution from ?
Kyle Bobby Dunn. Been listening to lord Dunn for a while now… best sense of humor in ambient. (smile)
An album you often listen to when you need all your Garmonbozia ?
Bvdub - Songs For a Friend I Left Behind.
In 2016 you released your first album Wake on Luxembourg ambient label Own Records, and its dreamlike, ethereal, romantic harmonies reminded us a lot of Badalamenti reveries in Twin Peaks. A few words about this record ? Some other projects on the way ?
All I can say is thanks to Hélio and Own Records, my favorite little label, for giving a home to the first thing I ever really made. More to come this year.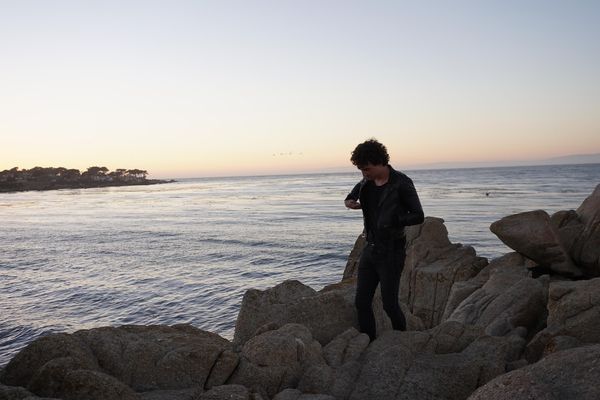 ---
Un grand merci à KJ. Son morceau intitulé Hike paraîtra sur notre compilation Twin Peaks au printemps prochain.
---
Interviews - 28.02.2017 par RabbitInYourHeadlights
---
---