Retrouvez chaque semaine dans nos pages les interviews de quelques-uns des contributeurs à la future compil' Twin Peaks d'IRM. Et celui qui est à l'honneur aujourd'hui n'est autre que le Japonais Akira Kosemura, bien connu de nos lecteurs assidus puisque l'EP Our Own Picture était il y a quelques semaines accessible en exclusivité dans nos colonnes.
Fan de David Lynch mais aussi d'Angelo Badalamenti et du Laura Palmer's Theme, dont il concède l'influence transcendante sur ses propres travaux de composition, Akira Kosemura a été particulièrement réactif lorsque nous l'avons sollicité pour participer à ce projet. Le Tokyoïte se dévoile donc plus largement dans un exercice de questions-réponses passionnant.

---
L'interview
IRM : Comment résumerais-tu ton rapport à Twin Peaks ? A l'univers de Lynch en général ?
Akira Kosemura : Twin Peaks est l'une de mes séries télé préférées et la musique est très spéciale pour moi, c'est une ambiance parfaite pour la série. J'ai été influencé par l'univers des films de Mr. David Lynch depuis longtemps, donc ce projet m'a beaucoup inspiré.
Ton personnage préféré dans la série ?
Ce sont tous des personnages vraiment uniques, donc il m'est très difficile d'en choisir un.
Si je devais absolument le faire, ce serait Dale Cooper. Et en second, Audrey Horne.
Une scène qui t'a particulièrement touché... ou fait flipper ?
"Ce chewing-gum que vous aimez va revenir à la mode" ("That gum you like is going to come back in style" en VO, ndlr).
Tu as enregistré un morceau pour notre future compilation Twin Peaks, quel aspect de la série t'a inspiré ? Toute anecdote est bienvenue !
Twin Peaks nous a montré une parfaite façon de mêler dramaturgie et bande originale. Je respecte vraiment cela et ça m'a aussi beaucoup inspiré. Mais cela veut également dire qu'il ne reste presque rien de nouveau à faire sur le sujet, alors j'ai cherché des points communs entre la musique de Mr. Angelo Badalamenti et la mienne.
Il ne s'agit pas d'un aspect de la série ou d'une anecdote. Mais de quelque chose qui a un effet sur l'univers entier de Twin Peaks : le thème de Laura Palmer. Mon morceau Dedicated to Laura Palmer est conçu dans le but que son nom indique et comprend également une dédicace au Laura Palmer's Theme de Mr. Angelo Badalamenti.
Tu as eu vent de quelques-uns des musiciens impliqués dans ce projet. Duquel es-tu le plus curieux d'entendre la contribution ?
Lawrence English est un ami et un producteur qui travaille avec moi depuis longtemps. Il a sorti deux de mes albums solo sur son label. Et tu sais, il a travaillé sur l'exposition de Mr. David Lynch en tant que HEXA, alors j'attends avec impatience son morceau.
Un album vers lequel tu reviens quand il te faut ta dose de Garmonbozia ?
The Blue Notebooks de Max Richter.
En Janvier 2017 tu as sorti l'EP Our Own Picture. Quelques mots à ce propos ? D'autres projets sur les rails ?
L'EP Our Own Picture est un disque très personnel sur ces dernières années, mon changement d'environnement, après que je sois devenu un mari et un père. Alors j'ai composé de courtes pièces musicales au piano dédiées à ma femme et mon fils, pour aller de l'avant dans ma vie.
Pour l'instant, je publie quelques morceaux tous les mois depuis décembre et cela va durer jusqu'en mai via mon propre label Schole Records et le label suédois 1631 Recordings. Et peut-être qu'en Juillet, je l'espère, je pourrai sortir un album solo complet.
---
---
Original english version
IRM : How would you describe your relationship with Twin Peaks ? With the work/world of David Lynch in general ?
Akira Kosemura : Twin Peaks is one of my favorite TV series and also the music is very special to me, it's a perfect mood for the film.
I've been influenced by the world of Mr. David Lynch's films for a long time, so this project inspired me very much.
Your favorite character in the series ?
They are all very unique characters, so it's very difficult to choose one.
If I had to do that, it would absolutely be Dale Cooper. And second one would be Audrey Horne.
A scene that particularly moved - or scared - you ?
"That gum you like is going to come back in style."
You recorded a track for our forthcoming Twin Peaks compilation, what aspect of the series inspired you ? Any anecdote about that ?
Twin Peaks showed us one of the perfect ways to blend drama and soundtracks. I really respect it and was very much inspired by it too. But it means that there is almost nothing fresh left I can do for that, so I looked for the music in between Mr. Angelo Badalamenti and me.
It is not about the series or an anecdote. But something that has an effect on the whole universe of Twin Peaks : Laura Palmer's Theme. My song Dedicated to Laura Palmer is meant as it is and also includes a dedication to Mr. Angelo Badalamenti's Laura Palmer's Theme.
You heard about some of the musicians involved in this project. Which one are you the most curious to hear the contribution from ?
Lawrence English is my friend and a producer working with me for a long time. He released two of my solo albums on his label. And you know, he is working with Mr. David Lynch's exhibition as HEXA, so I'm looking forward to hear from him.
An album you often listen to when you need all your Garmonbozia ?
The Blue Notebooks by Max Richter.
In January 2017 you released Our Own Picture EP. A few words about it ? Some other projects on the way ?
Our Own Picture EP is a very personal album about these last few years, my changing environment, becoming a husband and father. So I dedicated myself to compose small piano pieces for my wife and boy, to move my life forward.
For now, I have been releasing some pieces every months since December and it will last until May on my own label Schole Records and Swedish label 1631 Recordings. And maybe in July, I'll hopefully release the full length solo album.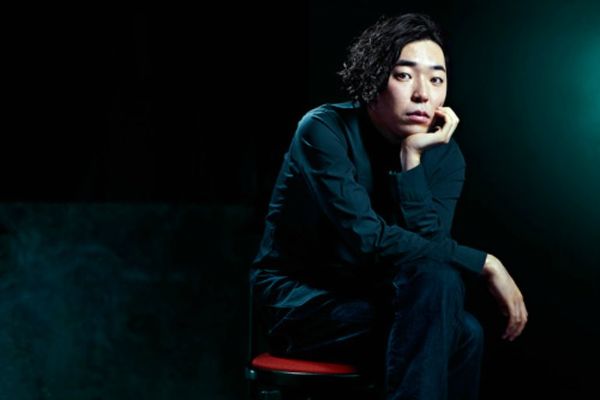 ---
Un grand merci à Akira Kosemura. Son morceau Dedicated to Laura Palmer paraîtra sur notre compilation Twin Peaks au printemps.
---
Interviews - 24.02.2017 par Elnorton
---
---