Retrouvez chaque semaine dans nos pages les interviews de quelques-uns des contributeurs à la future compil' Twin Peaks d'IRM. Lorsque nous avons demandé à Guillaume Charret, alors en pleine préparation d'un nouvel album de YuLeS, si écrire un morceau inspiré de Twin Peaks l'intéressait, il n'a pas hésité une seconde. La surprise est venue du fait qu'au final, il ne s'est placé qu'en featuring de celui-ci, laissant la vedette à Lonny Montem.
En plein mixage du premier EP de la chanteuse (sorti et chroniqué depuis comme l'une de nos sorties préférées de février), Guillaume a en effet décidé de lui laisser la parole, assurant pour sa part la deuxième voix d'un étrange duo à la Nancy & Lee qui donne la parole au mystérieux Bob. En attendant de découvrir cette chanson, ils nous en disent d'avantage sur leurs rapports avec la série culte de Lynch, dans cette interview croisée des deux artistes.

---
L'Interview
IRM : Comment résumerais-tu ton rapport à Twin Peaks ? A l'univers de Lynch en général ?
Lonny Montem : Étrange. Twin Peaks c'est comme une parenthèse onirique étrange. C'est une série dans laquelle j'ai mis quelques épisodes à entrer. Et puis au bout de deux ou trois c'était carrément devenu obsédant. C'est une sorte de suite de fantasmes les uns à la suite des autres à laquelle tout mon psychisme à adhéré. J'ai ressenti à la fois de la curiosité, de la mélancolie et de la fascination tant d'un point de vue image que le son et le scénario.
Guillaume Charret : Déstabilisant, parfois incompréhensible et tordu, sombre et lumineux comme la vie quoi. Lynch a tout compris… C'est un esthète du bizarre et de la laideur de ce monde mais un vrai conteur, que l'on comprenne tout ou non, on est littéralement captivé par son cinéma.
Ton personnage préféré dans la série ?
Lonny Montem : Je suis un peu amoureuse de Dale Cooper.
G. Charret : Shelly Johnson.
Une scène qui t'a particulièrement touché... ou fait flipper ?
Lonny Montem : Le plan horriblement récurrent des escaliers des parents de Laura Palmer. Je le trouve très angoissant !
G. Charret : Moi je retiendrai la scène où Audrey Horne mange une cerise entière et en noue la queue avec sa langue. La plus sensuelle des scènes que je connaisse.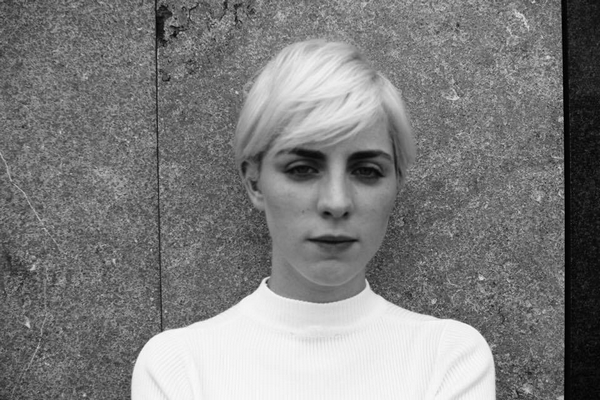 Photo : Gauthier Leducq
Vous avez enregistré un morceau pour notre future compilation Twin Peaks, quel aspect de la série vous a inspirés ? Toute anecdote est bienvenue !
Lonny Montem : Le rapport qu'entretient Bob avec Laura Palmer. Il y a comme un équilibre parfait entre la fascination et le sadisme. Je crois qu'il y a quelque chose de très intriguant dans la persécution et que j'ai voulu aller expérimenter dans l'écriture. En me mettant à la place du persécuteur. Et puis donner la parole à ce pauvre Bob qu'on entend jamais sous une autre forme que des grognement pleins de bave.
G. Charret : Pour ma part, j'ai puisé l'inspiration dans la musique de Badalamenti, les nappes de synth-pad dans le fond, ainsi que ce fameux son de baritone bass qu'on entend dans le générique… Cela reste très mystérieux est-ce une vraie basse ou un synthé ? J'aime bien ce genre d'énigme sonore.
Tu as eu vent de quelques-uns des musiciens impliqués dans ce projet. Duquel es-tu le plus curieux d'entendre la contribution ?
Lonny Montem : Je suis curieuse d'entendre celle de monsieur.connard !
G. Charret : Je suis déçu de ne pas y voir Alain Denoir ou Olivier Lamusse que j'aurais adoré entendre dans cet exercice de style.
Un album vers lequel tu reviens quand il te faut ta dose de Garmonbozia ?

Lonny Montem : I Speak Because I Can de Laura Marling.
G. Charret : Quiet Is The New Loud des Kings of Convenience.
Quelques mots à propos de votre actu 2016 ? D'autres projets sur les rails ?
Lonny Montem : Mon premier E.P. What Kind Of Music Do You Play est sorti le 26 février. Il est mixé par Guillaume (de Yules).
Tout est ici lonnymontem.com.
G. Charret : Un nouvel album avec Yules. Nous avons déjà enregistré la face hivernale du disque et attendons les beaux jours pour enregistrer la face printanière. Je veux voir comment les saisons influent sur l'écriture et l'enregistrement. Et un premier extrait sortira bientôt…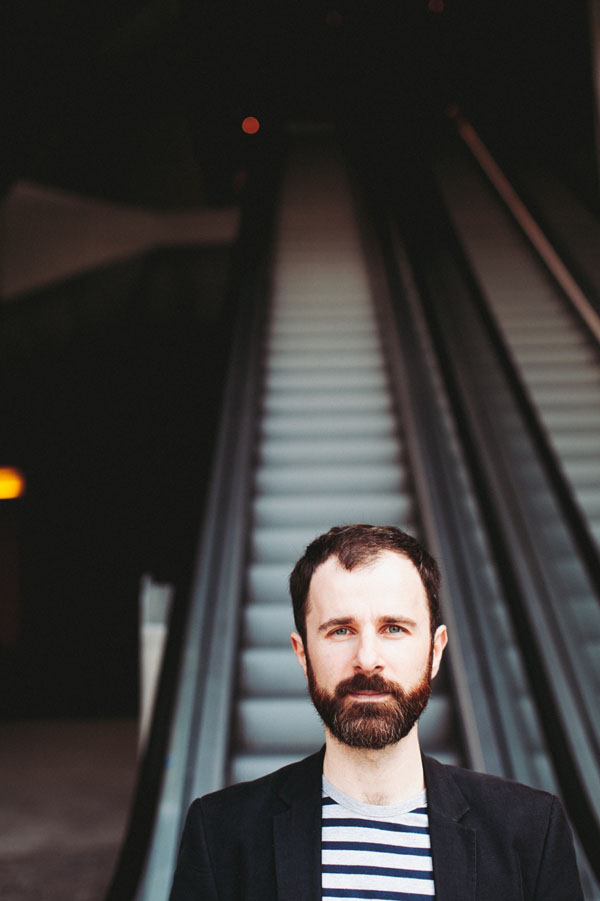 Photo : Laurence Revol
---
Guillaume Charret (Yules) sur Facebook / Site Officiel / Soundcloud / Twitter
---
English Version
IRM : How would you describe your relationship with Twin Peaks ? With the work/world of David Lynch in general ?
Lonny Wontem : Weird. Twin Peaks is like a weird dream-like digression. It's a series in which it took me a few episodes to get in. Then after two or three of them it became an obsession. This is kinda like fantasies put one after another, to which my psyche immediately clinched. I felt melancholy, curiosity and fascination at the same time, for the pictures as well as for the soundtrack and the script.
Guillaume Charret : Unsettling, sometimes beyond understanding and twisted, dark and shiny... just like life. Lynch has understood everything... He is a aesthete for the bizarreness and the ugliness of this world but he's a real storyteller, whether you understand him or not, his filmmaking literally fascinates the viewers.
Your favorite character in the series ?
LM : I'm slightly in love with Dale Cooper.
GC : Shelly Johnson.
A scene that particularly moved - or scared - you ?

LM : The horribly recurring Laura's parents stairs shot. I find it very nerve-racking !
GC : I will quote the scene when Audrey eats a whole cherry and knots the tail with her tongue. The most sensual scene I've ever seen.
You recorded a track for our forthcoming Twin Peaks compilation, what aspect of the series inspired you ? Any anecdote about that ?
LM : The relationship between Bob and Laura Palmer. There's a sort a perfect balance between fascination and sadism. I think there's something very intriguing in persecution, and this is what I wanted to experiment in my writing. By putting myself in the shoes of the persecutor. And thus giving Bob thoughts other than drool-filled growls.
GC : As for me, I found inspiration in Badalamenti's music, the synth-pad waves in the background, and this famous baritone-bass you can hear in the credits... This remains very mysterious : is it a real bass or a synth ? I like this sort of sonic enigma.
You heard about some of the musicians involved in this project. Which one are you the most curious to hear the contribution from ?
LM : I'm eager to listen to monsieur.connard's contribution !
GC : I'm disappointed Alain Denoir or Olivier Lamusse are not in the list. I would have loved to hear them in this exercise in style.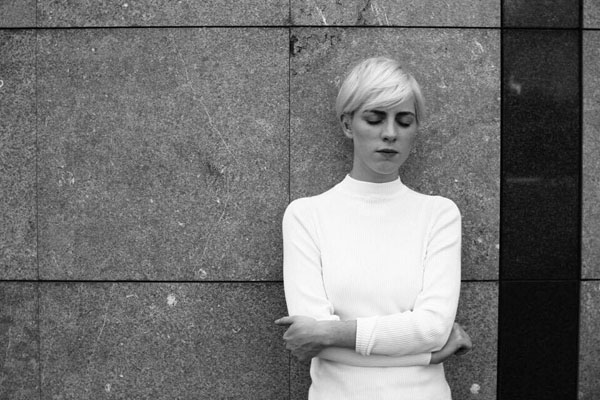 Photo : Gauthier Leducq
An album you often listen to when you need all your Garmonbozia ?
LM : Laura Marling's I Speak Because I Can.
GC : Kings of Convenience's Quiet Is The New Loud.
A few words about your works this year ? Some other projects on the way ?
LM : My first EP What Kind Of Music Do You Play came out on February the 26th. Guillaume (from Yules) mixed it. It is here : lonnymontem.com
GC : A new record with Yules. We have already recorded the Winter side of the album and we're waiting for the sunny days to record the Spring side. I want to see how seasons influence my writing and the recording. A first single will be out soon...

---
Un grand merci à Lonny Montem et Guillaume Charret. Leur morceau intitulé Blue Rose Case paraîtra sur notre compilation Twin Peaks au printemps.
---
---
Interviews - 18.03.2017 par lloyd_cf, Spoutnik
---
---