Parlons peu parlons bien : pourquoi 200 albums ?
Surenchère : qui dit mieux ?
Déjà parce qu'au regard de la débauche de découvertes enthousiasmantes qui aura rythmé ce cru 2008 d'une richesse jamais vue (et combien d'albums encore inconnus qui auront attendu 2009 pour se révéler à nous au hasard de futures errances sur la Toile ou ailleurs ?), je ne pouvais décemment pas en citer moins que l'an dernier.
Le top ten :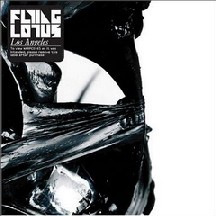 1 Flying Lotus : Los Angeles
2 cirKus : Laylower
3 Leila : Blood, Looms & Blooms
4 Autechre : Quaristice
5 Beck : Modern Guilt
6 Deschannel : They Know Nothing, They Recite !
7 Dead Letters Spell Out Dead Words : Lost In Reflections
8 Baltic Fleet : Baltic Fleet
9 Parkside : Cables
10 Restiform Bodies : TV Loves You Back
(+ Sole : Desert Eagle Vol. 1 - déjà cité l'an dernier après sa découverte en tour CD)
"Don't believe the hype !"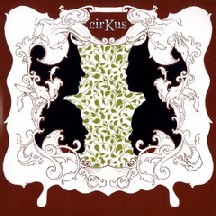 Ensuite, parce que cette profusion d'albums de qualité voire parfois majeurs aura malheureusement été pour partie éclipsée, plus encore que les précédentes années, par la rengaine devenue habituelle d'une hype (quel vilain mot !) démesurée autour de certains groupes ou artistes émergents parfois bons (MGMT, Fleet Foxes ou dans une moindre mesure Bon Iver et Beach House), parfois médiocres (Glasvegas, Fuck Buttons, The Do... ou Gang Gang Dance, signature bien décevante pour un label Warp au catalogue jusqu'ici quasi parfait et dont les plus belles réussites de l'année méritaient bien d'occuper trois des quatre premières places de mon classement) voire carrément mauvais (allez, balançons un peu pour une fois : Santogold, les Black Kids, les Ting Tings et d'une certaine manière Neon Neon - qui remporte néanmoins la palme de la blague potache de l'année ex-aequo avec Sébastien Tellier) mais le plus souvent simplement dépourvus d'intérêt (Late Of The Pier, No Age, Vampire Weekend, Foals, Get Well Soon, Jay Reatard...). Dès lors, il me semble qu'aucun effort quelle que soit son échelle pour donner un peu plus de visibilité à des albums qui le méritent vraiment et à leurs auteurs injustement restés dans l'ombre ne pourrait être superflu, surtout à une époque où la sacro-sainte critique rock elle-même - qui englobe désormais nombre de webzines devenus machines à sous virtuelles - joue volontiers le jeu du marketing instauré par les maisons de disques jusqu'à mener une course à l'uniformité en faisant passer l'attitude, le paraître et parfois même la seule réputation (fabriquée ou non) d'un groupe avant sa musique.
Les dauphins :
11 Revo : Artefacts/...
12 Tindersticks : The Hungry Saw
13 B R OAD WAY : Enter The Automaton
14 Tobacco : Fucked Up Friends
15 Clutchy Hopkins : Walking Backwards
16 The Notwist : The Devil, You + Me
17 Q-Tip : The Renaissance
18 Anne Clark : The Smallest Acts Of Kindness
19 Gotye : Like Drawing Blood [sortie australienne : 2006]
20 Costa Music : Lighter Subjects
Du lourd ?...
Par ailleurs, ces 200 galettes - auxquelles j'ai inclus quelques BO et mixtapes qui répondaient à ma définition toute personnelle de ce que doit être un album - feront peut-être parler les imbéciles d'un certain forum consacré à un musicien francophone admiré de votre serviteur, que l'on ne citera pas eu égard à la peine que ce grand monsieur doit éprouver de savoir cet espace monopolisé par une conjuration d'anorexiques du cortex sensoriel - pour peu qu'il en connaisse l'existence, ce qui par bonheur paraît somme toute peu probable - dont l'attitude de Yéyé pseudo-Trash est sans doute A l'Origine d'un impact bien Négatif sur la curiosité des novices inscrits en toute innocence pour en apprendre davantage sur l'univers du musicien qu'ils viennent peut-être de découvrir - et que vous aurez sûrement reconnu à cette poignée de clins d'oeil lourdement appuyés.
Moi-même inscrit en toute innocence l'an dernier à la même période pour apporter ma petite pierre à l'édifice d'un recensement de classements de fin d'année mentionnant ledit chanteur, je me trouvais ainsi agressé en moins de deux et, par le privilège de je ne sais quelle illusion d'omniscience, taxé de mythomane prétentieux par une paire de post-ados grincheux aux yeux desquels écouter 150 nouveaux albums en une année et surtout en juger 150 dignes d'intérêt semblait relever de la plus extravagante des fictions. Un règlement de compte en bonne et due forme n'aurait guère sa place ici néanmoins, et encore faudrait-il que ces parangons d'auto-suffisance et d'ignorance crasse en vaillent la peine, mais voilà le prétexte rêvé à une petite explication de texte pour ceux qui tombés ici par hasard pourraient en avoir besoin : si surenchère il y a de toute évidence dans la présente démarche, ça n'est pas le moins du monde pour la donner en spectacle mais seulement pour faire écho autant que possible à la surenchère de créativité dont font preuve un nombre toujours plus important de musiciens à l'heure actuelle, sans doute décomplexés par cette facilité grandissante à se passer de maison de disques pour promouvoir leur musique à l'apogée de l'ère internet. Une auto-promotion qui passe forcément par les webzines avant d'arriver avec suffisamment de chance et de persévérance, au minimum de succès nécessaire à tout artiste pour vivre de sa musique, ce qui m'amène finalement à la seule véritable raison de ce bilan customisé.
21-50 :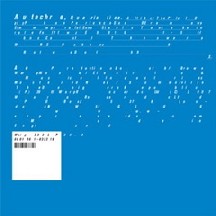 21 The Gigantics : Die Already
22 Subtle : ExitingARM
23 A Silver Mt. Zion : 13 Blues For Thirteen Moons
24 Inara George & Van Dyke Parks : An Invitation
25 Why ? : Alopecia
26 Portishead : Third
27 Louis XIV : Slick Dogs And Ponies
28 Kieran Hebden & Steve Reid : NYC
29 Roommate : We Were Enchanted
30 Buck 65 : Dirtbike 1/2/3
31 Minotaur Shock : Amateur Dramatics
32 Julien Ribot : Vega
33 Uzi & Ari : Headworms
34 UNKLE : End Titles... Stories For Film
35 Matt Elliott : Howling Songs
36 Sun Kil Moon : April
37 Mercury Rev : Snowflake Midnight
38 Pretty Balanced : Conical Monocle
39 Quiet Village : Silent Movie
40 Dieter Schöön : Lablaza [sortie suédoise : 2007]
41 Fennesz : Black Sea
42 Marc Ribot's Ceramic Dog : Party Intellectuals
43 Sole : The Secret History Of Underground Rap
44 Daedelus : Love To Make Music To
45 Squarepusher : Just A Souvenir
46 Depth Affect : Hero Crisis
47 Library Tapes : A Summer Beneath The Trees
48 Shearwater : Rook
49 Shawn Lee's Ping Pong Orchestra : Miles Of Styles
50 Evangelista : Hello, Voyager
...de l'amour ?...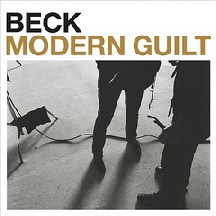 Un top 200, donc, car chacun des albums cités ici - bien que pour certains découverts sur le tard et malgré qu'une poignée d'entre eux puissent être qualifiés de déceptions, du moins au regard de ce que l'on pouvait légitimement attendre de leurs auteurs - me tient suffisamment à coeur pour se trouver cité ici. Et pourquoi ne pourrait-il pas y en avoir 200, quand chaque fin connaisseur de notre éminent forum attitré vient d'éprouver le plus grand mal à ne sélectionner que 20 albums remarquables en résumé de cette année folle, rarement les mêmes d'un votant à l'autre ? Non, sachant bien pour ma part que l'on peut avoir besoin de musique au quotidien autant que d'oxygène pour respirer, et d'en découvrir toujours plus comme d'autres éprouvent la nécessité de changer d'air régulièrement sans se couper de leurs racines pour autant, il n'en fallait pas moins de 200 pour m'assurer que chaque lecteur même assidu d'Indie Rock Mag qui trouverait quelque affinité dans cette liste puisse repartir avec au moins deux ou trois noms alléchants qui lui auraient échappé, à taper par exemple dans la fonction recherche du site en quête d'un article ou pour le moins d'un lien myspace où dénicher quelques extraits pour se faire une idée.
200 albums sur plus du double d'écoutés cette année à l'issue d'une sélection au quotidien déjà drastique, pour vous offrir la crème de la crème et rien d'autre, sans perdre plus de temps à s'attarder sur des déceptions pourtant nombreuses : Tellier et Neon Neon donc, mais également Of Montreal, dEUS, les Guillemots, Supergrass, Weezer, Bang Gang, South, British Sea Power, Islands, Kanye West, Common, Alec Empire, Ellen Allien, M83... ou encore Daniel Darc, toujours héroïque sur scène néanmoins.
51-100 :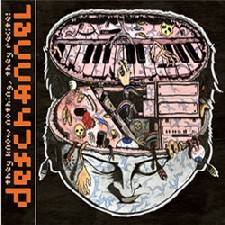 51 David Holmes : The Holy Pictures
52 Juana Molina : Un Día
53 Monsieur Saï : Le nouveau patriote
54 A Pyxie Worm : Happenstance
55 SJ Esau : Small Vessel
56 Dosh : Wolves And Wishes
57 Jim Noir : Jim Noir
58 School Of Seven Bells : Alpinisms
59 Ratatat : LP3
60 Black Mountain : In The Future
61 Samamidon : All Is Well
62 The Roots : Rising Down
63 Borko : Celebrating Life
64 Hurtmold : Sorriso Antigo - Coletânea Instrumental
65 Brian Wilson : That Lucky Old Sun
66 Adem : Takes
67 A Place To Bury Strangers : A Place To Bury Strangers [sortie américaine : 2007]
68 Zombie Zombie : A Land For Renegades
69 Silver Jews : Lookout Mountain, Lookout Sea
70 Goldfrapp : Seventh Tree
71 The Tallest Man On Earth : Shallow Grave
72 My Brightest Diamond : A Thousand Shark's Teeth
73 Nas : Nigger
74 Aidan John Moffat : I Can Hear Your Heart
75 Valet : Naked Acid
76 Monade : Monstre Cosmic
77 The Postmarks : By-The-Numbers
78 Port O'Brien : All We Could Do Was Sing
79 Psapp : The Camel's Back
80 The Fall : Imperial Wax Solvent
81 Alias : Resurgam
82 The Ruby Suns : Sea Lion
83 Death Cab For Cutie : Narrow Stairs
84 Grails : Take Refuge In Clean Living
85 James Yorkston : When The Haar Rolls In
86 Shawn Lee & Clutchy Hopkins : Clutch Of The Tiger
87 The Dears : Missiles
88 Arnaud Cathrine & Florent Marchet : Frère Animal
89 Pivot : O Soundtrack My Heart
90 David Grubbs : An Optimist Notes The Dusk
91 The Streets : Everything Is Borrowed
92 Dark Captain Light Captain : Miracle Kicker
93 DJ Muggs & Planet Asia : Pain Language
94 Lambchop : OH (Ohio)
95 Destroyer : Trouble In Dreams
96 Deerhoof : Offend Maggie
97 Matmos : Supreme Balloon
98 Fumuj : The Robot And The Chinese Shrimp
99 Son Lux : At War With Walls And Mazes
100 Radar Bros. : Auditorium
...du court ! (© Jediroller)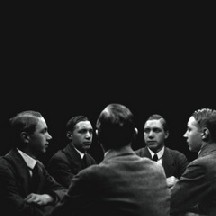 Ceci précisé on pourrait parler des EP, format qui a compté lui aussi en 2008 un nombre anormalement élevé de superbes réussites, de la reprise des prospections de Gastr Del Sol par Jim O'Rourke en solo sur un Despite The Water Supply en deux mouvements aussi courts que transcendants, au retour en forme du petit génie de l'électro underground Kid606 sur un faux EP gargantuesque de trois-quarts d'heure en passant par le dernier OVNI en date d'Animal Collective, les fascinantes répliques du séisme électro Flying Lotus, l'étonnant labyrinthe ambient en 4 CD de Nine Inch Nails, l'épopée en une prise et sept mouvements des aventureux 50FootWave de Kristin Hersh, le charmant triplé de Paul Mosley déguisé en spationaute pop fou-fou et angoissé, la révélation de la pop gothique d'Ox.Eagle.Lion.Man., ou surtout celle du magicien français Alban Dereyer, avis aux admirateurs des débuts de The Divine Comedy. Mais il faudrait alors consacrer quelques lignes également aux singles, albums live, concerts, évènements, rééditions et autres compilations, de quoi perdre définitivement le fil de cet article déjà bien trop long. Je vous renvoie donc paresseusement à notre fil "Best Of 2008" sur le forum, annonciateur d'un résultat suprenant à paraître d'ici quelques jours dans nos colonnes. Un vote stimulant qui nous aura permis à tous de réparer quelques oublis et de faire encore quelques belles découvertes de dernière minute, en espérant vous y retrouver l'an prochain au détour d'une discussion enflammée, à l'approche du bilan d'une décennie définitivement passionnante de bout en bout.
Pour ceux qui en veulent toujours plus :
101 Atmosphere : When Life Gives You Lemons, You Paint That Shit Gold
102 Atlas Sound : Let The Blind Lead Those Who Can See But Cannot Feel / Logos
103 Expérience : Nous (en) sommes encore là
104 Clinic : Do It !
105 Psykick Lyrikah : Vu d'ici
106 The Matthew Herbert Big Band : There's Me And There's You
107 Murder By Death : Red Of Tooth And Claw
108 GZA : Pro Tools
109 TV On The Radio : Dear Science,
110 Yo ! Majesty : Futuristically Speaking... Never Be Afraid
111 Stereolab : Chemical Chords
112 Tricky : Knowle West Boy
113 Micah P. Hinson & The Red Empire Orchestra : Micah P. Hinson & The Red Empire Orchestra
114 Grosso Gadgetto : Paranorama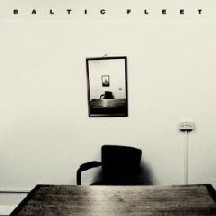 115 Damien Jurado : Caught In The Trees
116 Arve Henriksen : Cartography
117 Mogwai : The Hawk Is Howling
118 Mgmt : Oracular Spectacular
119 Mr. Oizo : Lambs Anger
120 Emiliana Torrini : Me And Armini
121 Anathallo : Canopy Glow
122 Fleet Foxes : Fleet Foxes
123 Frida Hyvönen : Silence Is Wild
124 Liam Finn : I'll Be Lightning
125 Girl Talk : Feed The Animals
126 Noah And The Whale : Peaceful, The World Lays Me Down
127 Headless Heroes : The Silence Of Love
128 Brain Damage : Short Cuts
129 Jonny Greenwood : There Will Be Blood
130 Q-Tip : Abstract Innovations
131 Benoît Pioulard : Temper
132 Kelly De Martino : Honest
133 The Apples In Stereo : Electronic Projects For Musicians
134 Sigur Rós : Með Suð I Eyrum Við Spilum Endalaust
135 Robert Forster : The Evangelist
136 Thomas White : I Dream Of Black
137 Errors : It's Not Something But It Is Like Whatever
138 The Helio Sequence : Keep Your Eyes Ahead
139 The Shortwave Set : Replica Sun Machine
140 James : Hey Ma
141 Delilah's Gold : A Night At The Circus
142 HitchcockGoHome ! : You Cannot Be Serious !...
143 The RZA : Digi Snacks
144 Hooverphonic : The President Of The LSD Golf Club [sortie belge : 2007]
145 Spiritualized : Songs In A&E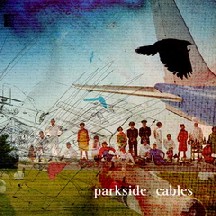 146 Kaki King : Dreaming Of Revenge
147 The Mabuses : Mabused !
148 Junkboy : Three
149 The Acorn : Glory Hope Mountain
150 Maarten : My Favorite Sheriff
151 Secret Machines : Secret Machines
152 Laura Marling : Alas, I Cannot Swim
153 Jazz Liberatorz : Clin d'oeil
154 Lucinda Williams : Little Honey
155 Polysics : We Ate The Machine
156 Melpo Mene : Bring The Lions Out
157 Isobel Campbell & Mark Lanegan : Sunday At Devil Dirt
158 Gnarls Barkley : The Odd Couple
159 Elbow : The Seldom Seen Kid
160 The Gutter Twins : Saturnalia
161 Chris Walla : Field Manual
162 Jolie Holland : The Living And The Dead
163 Inverse : So Far
164 Erykah Badu : New AmErykah Part One (4th World War)
165 Crëvecoeur : II [celui-là se cherche encore un distributeur, avis aux labels moins frileux que la moyenne]
166 Metaform : Standing On The Shoulders Of Giants
167 White Hinterland : Phylactery Factory
168 Deerhunter : Microcastle / Weird Era Cont.
169 The Bug : London Zoo
170 The Sea And Cake : Car Alarm
171 Earth : The Bees Made Honey In The Lion's Skull
172 Mercury Rev : Strange Attractor
173 I Am Kloot : Play Moolah Rouge
174 Orouni : Jump Out The Window
175 Del Tha Funkee Homosapien : Eleventh Hour
176 Jamie Lidell : Jim
177 Retribution Gospel Choir : Retribution Gospel Choir
178 Idem : The Sixth Aspiration Museum Overview
179 Girls In Hawaii : Plan Your Escape
180 The Hold Steady : Stay Positive
181 Murs : Murs For President
182 My Morning Jacket : Evil Urges
183 The Drones : Havilah
184 American Music Club : The Golden Age
185 Femi Kuti : Day By Day
186 Frustration : Relax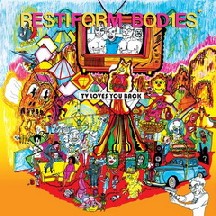 187 Merz : Moi et mon camion
188 The Herbaliser : Same As It Never Was
189 Dub Trio : Another Sound Is Dying
190 Jeremy Warmsley : How We Became
191 Elf Power : In A Cave
192 Richard Kapp : *
193 El Perro Del Mar : From The Valley To The Stars
194 Mr. Scruff : Ninja Tuna
195 Darker My Love : 2
196 Martina Topley-Bird : The Blue God
197 Kelley Stoltz : Circular Sounds
198 John Zorn : The Crucible
199 Kings Of Leon : Only By The Night
200 The Mountain Goats : Heretic Pride
---
Articles - 28.12.2008 par
---