Alors que 4AD s'apprête à célébrer les 25 ans de carrière de Throwing Muses avec une double compilation (à paraître le 19 septembre), Kristin Hersh continue d'aller de l'avant. Non seulement elle vient de boucler l'enregistrement d'un nouveau Throwing Muses, mais le nouvel EP de son power trio 50 Foot Wave est désormais, comme toute la discographie du groupe, disponible gratuitement en ligne.
Comme Kristin Hersh en a pris l'habitude, With Love From The Men's Room a été dévoilé à raison d'un titre par mois sur la page CASH Music du groupe.
Avec A Rushing, posté le mois dernier, le 4e EP de 50 Foot Wave est désormais complet et ses 5 titres sont en écoute intégrale et téléchargement gratuit sur 50footwave.cashmusic.org.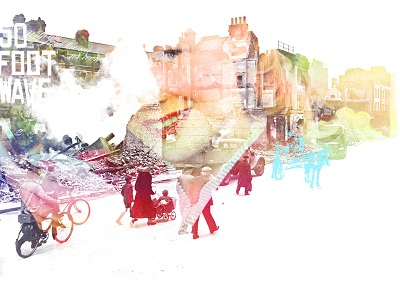 Le titre de l'EP fait allusion à Vic Chesnutt (dont Kristin Hersh était une amie proche), qui avait un jour trouvé de la méthadone par terre dans des toilettes publiques et s'était dépêché de l'avaler avant que quelqu'un puisse l'en empêcher...
---
Streaming du jour - 26.08.2011 par
---