En une poignée d'éclatantes réussites signées Ynoji, Sluggart, Olkin Donder et Monade, les deux dernières ayant offert à notre "streaming du jour" quelques-unes des plus belles abstractions futuristes et organiques de ce début d'année, Xtraplex est passé du statut d'outsider à suivre à celui de label incontournable de la sphère IDM. L'occasion pour nous de converser avec son fondateur Laurentz Groen, lui-même graphiste et musicien, alors que se profilent trois nouvelles sorties pour les semaines à venir du côté de son fief de Gand.
L'interview qui suit vous en dira beaucoup sur la genèse de la petite structure, ses aspirations et ses choix, politiques comme esthétiques. Nous nous contenterons donc en guise d'entrée en matière d'annoncer comme il se doit les trois nouveautés sus-mentionnées, qui seront proposées comme chaque sortie du label en téléchargement à prix libre via Bandcamp.
---
Les news
Commençons par le mystérieux Kshhhk, Gantois de son état dont le premier album qui sera lâché dans la semaine devrait s'attaquer à une veine plus expérimentale et noisy, privilégiant drones cosmiques, samples maltraités et glitchs déstructurés comme en témoigne le premier extrait Arrival aux allures de transmission extraterrestre :
En bonus, un second titre plus rythmique mais tout aussi onirique et insidieux, enregistré en 24 heures dans le cadre d'un concours de remixes organisé par Ableton :
Ensuite, au tour de Bang Haas, qui après la révélation glitch de l'autoproduit Jungles, étrange kaléidoscope au charme bancal offert au téléchargement depuis avril dernier, s'apprête à transformer l'essai avec un deuxième opus sobrement intitulé Two.
Et là encore, il y a bien de quoi patienter pour quelques semaines puisque outre deux extraits de l'album en question, le lascif et narcotique Sexual Dealing :
... et le plus rêveur et syncopé Lovefoolish :
... le beatmaker belge nous offre pas moins de 35 minutes de mix, avis aux amateurs des balancements stellaires et opiacés de la beat scene de Los Angeles :
Enfin, on ne s'étendra pas outre mesure sur Etherik, Laurentz Groen le faisant déjà très bien pour nous, si ce n'est pour conseiller son récent EP Point aux nostalgiques du dEUS lo-fi et feutré du milieu des 90's, en attendant sa première incursion annoncée dans la musique électronique :
---
L'interview
IRM : Bonjour Laurentz, la compil' séminale du label, Sounds For The Geniculate Ganglion, nous avait révélé au printemps 2011 quelques-uns des musiciens belges (et souvent même gantois, de Sk'p à Cyan Sun en passant par Olkin Donder) dont Xtraplex sort aujourd'hui les albums. Le label est-il né de cette nébuleuse d'artistes en quête de structure ou sont-ils venus se greffer sur un projet déjà existant ?
Laurentz Groen : C'est une combinaison de facteurs. Je suis un graphiste de formation qui s'est tourné vers la production de chambre aux alentours de 2007. A la recherche d'exposition et d'oreilles attentives pour mes, hum, expérimentations précoces, un ami m'a parlé un jour d'un forum pour les producteurs de musique électronique du nom d'Electrobel (il existe toujours mais est un peu dépassé par Soundcloud ces temps-ci). Là, j'ai découvert un tas de gens partageant les mêmes idées, comme Sk'p, Cyan Sun et Virlyn lesquels méritaient selon moi beaucoup plus d'attention. Bientôt, j'ai commencé à préparer une sorte de curation en ligne et une petite série de "rassemblements de jardin", des jam-sessions électro semi-privées appelées Amastic. Également inspiré par les nouveaux moyens technologiques de distribution musicale et l'état d'esprit des licences Creative Commons, j'ai une fois de plus basculé dans un monde inconnu, celui cette fois de la promotion, de la rédaction publicitaire, du webdesign et plus encore... Quelque chose comme deux ans plus tard, j'ai découvert Kingstux qui venait alors tout juste de publier son premier EP chez Planet Terror et qui est rapidement devenu mon artiste le plus motivé, me poussant à mettre Xtraplex sur pieds.
Avec en moyenne une sortie tous les deux mois, Xtraplex semble avoir trouvé un rythme de croisière privilégiant la qualité à la quantité, ce qui est tout à l'honneur du label. As-tu le projet d'accélérer la cadence des sorties à l'avenir, ou es-tu satisfait par le rythme actuel ?
Nous ne sortirons jamais plus d'un album par mois. Le reste dépend des artistes et de ce qui tombe dans nos oreilles. Certains prennent vraiment leur temps, d'autres produiront plus souvent et de temps à autre nous comptons bien continuer à distiller des premiers essais prometteurs.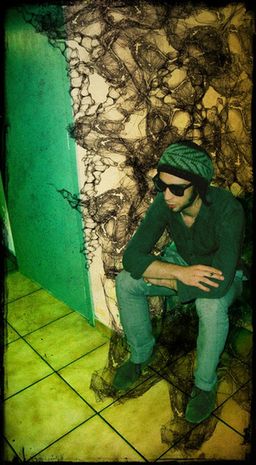 Album après album, ta jeune structure nous révèle une scène IDM belge dont on ne soupçonnait pas forcément la richesse. De quand date tes rapports avec cette scène et comment as-tu découvert ce foisonnement créatif ?
Je ferai plus ou moins la même réponse qu'à la première question. La communauté Electrobel était tout simplement géniale. Accepter cela nous oblige néanmoins à remonter un peu plus en arrière. J'ai commencé à écouter de l'électronica autour de l'an 2000 quand j'ai découvert l'émission Osmose sur notre radio nationale StuBru, dirigée par Eric Smout. J'avais l'habitude d'enregistrer ses sessions en direct sur disque midi pour ensuite les rejouer à l'infini. Avec l'aide de ses playlists j'avais à ma disposition une source impressionnante d'IDM de l'âge d'or. Ces bandes midi ont façonné la base de mon goût pour l'électronica, et plus tard j'ai réalisé qu'un grand nombre de producteurs ici en Belgique étaient inspirés par ce genre de sons et plus particulièrement par ces sessions Osmose. J'imagine que c'est un truc générationnel. Quoique je continue à dénicher des jeunes animés du même esprit, comme Ynoji et Sluggart.
A ce propos, j'ai récemment lancé un blog où je partage chaque dimanche avec le monde l'un de ces enregistrements d'Osmose : StuBru-osmose.tumblr.com, pour les intéressés.
Par ailleurs, Otto Von Schirach a été et est toujours une source d'inspiration énorme, j'ai eu l'occasion de jouer avec lui une fois, et depuis je suis en quelque sorte muet d'admiration devant ce type.
Électronique et abstraction semblaient être les maîtres-mots d'Xtraplex, et pourtant un album d'Etherik verra bientôt le jour, qui s'annonce à en juger par le récent EP Point plus "traditionnel" dans son approche de l'instrumentation et du songwriting, dans un registre assimilable au rock feutré et habité des débuts de dEUS. Quels sont tes critères pour accueillir un artiste dans les rangs du label ?
Nous n'avons absolument pas de critères à l'exception de notre goût et du critère de ne pas avoir de critère. Parfois, nous partons en éclaireurs et approchons les artistes que nous adorons, d'autres fois une vraie beauté tombe droit dans notre boîte aux lettres. Ceci dit, la sortie d'Etherik n'aura rien d'une approche "traditionnelle" du songwriting. Je m'explique : Etherik (Erik Heyns) est un guitariste que je connaissais déjà depuis l'enfance. L'homme est vraiment talentueux avec les effets de guitare hardware et en patchouli psy-drone-rock, mais il s'est récemment essayé à la musique de synthèse avec Reason. Je pensais que son approche de guitariste rock passé à l'électronica pourrait faire un parfait défi pour Xtraplex et donc maintenant, il travaille sur un album 100% réalisé sur Reason tout particulièrement pour Xtraplex. Et d'après ce que j'en ai entendu mon nez ne s'est pas trompé : c'est parti pour être un classique.
Un exemple dans le sens inverse : Kingstux prévoit une entière pièce au piano pour plus tard cette année ou début 2013, découlant de certaines de ses dernières jam sessions. Ici, j'ai entendu à plein ses influences électro sur un instrument traditionnel et de nouveau pensé que ça pourrait faire un défi idéal pour une sortie Xtraplex. Du coup maintenant il prend même une seconde série de leçons de piano spécialement pour ça.
En d'autres termes : j'aime stimuler le contraste et la créativité. Je crois en la destruction créative et que des merveilles peuvent naître des affrontements entre les couches de notre personnalité. Donc si quelqu'un a une idée, nous nous asseyons ensemble et tentons de la faire fonctionner, qu'importe qu'elle soit folle ou controversée. Sans aucune intention d'être original. Nous jouons simplement ce que nos cœurs nous disent de jouer, et nous le sortons si ça nous semble ok. Nous avons aussi un sérieux fétichisme autour du glitch organique. Autant dans le son que dans le graphisme.
Mis à part Kingstux, croisé du côté de Planet Terror (Culprate, Robot Koch...) et Akwalek, actif pour sa part sur des labels comme l'extravagant et tonitruant Dramacore ou encore Illphabetik, les beatmakers que tu nous présentes sont pour la plupart inconnus du grand public, et on ne trouve dans leur discographie que leur contribution à Xtraplex. Peux-tu nous en dire un peu plus sur tes choix pour le label ?
Sk'p a publié un premier album génial chez Planet Terror également, et il est actif en tant que Skip sur des labels tels que Them Records, Bug Klinik et Caoutchou, mais en effet, nous avons eu la chance d'attirer de sérieux talents inconnus. Parfois, l'un de nos X-istes m'oriente vers un nouveau son (Ynoji est un X-iste inspiré par Sk'p et "découvert" par Kingstux). Parfois, je reçois une démo dans la boîte aux lettres et nous la partageons avant de répondre oui ou non sur une possible sortie. Mais dans certains cas, je crois tellement dans le talent d'un artiste qui ne croyait pas en lui-même ou en elle-même que je dois me transformer en une sorte de psychiatre, motiver le processus de création et fournir toutes les choses nécessaires, tout ce qui est en mon humble pouvoir. Donc, si je sens que quelque chose de génial est mésestimé ou trop méconnu à mes yeux, il m'est difficile de lâcher prise. Je le vois comme mon devoir, en tant que... hum... ganglion créatif [ndlr : le credo du label est "sounds for the Geniculate Ganglion"].
La plupart des producteurs du label à l'image de Monade, Sluggart ou Kshhhk n'en sont qu'à leurs débuts et font pourtant preuve d'une surprenante maturité. Fais-tu bénéficier les artistes de ton regard extérieur et de tes remarques, ou préfères-tu rester en dehors du processus de création ?
Oui, je donne des conseils et des idées. Mais je ne dirai jamais "fais ci" ou "fais ça". Habituellement, quand j'ai une remarque ou une idée, il ne s'agit que d'un détail que l'artiste a pu négliger et on tombe d'accord instantanément. On n'a jamais vraiment besoin de discuter ou de s'adapter. Certes j'ai dû décevoir certains artistes qui pensaient m'avoir envoyé du matériel qualifié. Ce qui veut dire qu'il m'arrive de refuser, peu importe qui vous êtes ou depuis combien de temps vous êtes avec le label. Mais seulement sur ​​la base de sessions d'écoute décentes, parfois par tout le monde, parfois seulement par moi.
On admire énormément l'artwork des sorties, notamment celui de Han Leese qui a par ailleurs réalisé un clip pour Olkin Donder, comment a débuté la collaboration avec lui ?
C'est très simple : tu te rappelles que j'ai dit être un graphiste de formation ? Eh bien, Han Leese est ma recherche graphique dans cette vie. C'est comme une sorte de relation symbiotique : les sons fournissent une parfaite inspiration et motivation pour le travail graphique et en contrepartie l'artwork améliore considérablement le concept de l'artiste et sa musique. En d'autres termes : la musique conduit les dessins et vice-versa. Aucun n'est l'hôte ou le parasite, mais chacun est les deux à la fois. Et le plus drôle c'est que le processus de fabrication de la musique comme des dessins se ressent de la même façon.
Tout cela ne signifie pas que je ne vais pas donner leur chance à d'autres graphistes qui se sentiraient inspirées par nos sons : notre boîte aux lettres est ouverte à tout le monde... Les vidéastes en particulier sont plus que bienvenus pour participer (le temps est une chienne...).
Pour l'instant toutes les sorties d'Xtraplex se font en digital. Nourris-tu l'ambition de proposer des albums en CD ou juges-tu le format numérique suffisant voire adapté aux univers d'inspiration souvent "cybernétique" de tes musiciens ? Quels sont les projets à venir en terme de sorties ?
Comme je le disais, j'étais (et suis encore) très inspiré par Creative Commons et les nouveaux moyens technologiques de distribution. Personnellement, je ne crois plus aux versions physiques. Qu'il s'agisse de CD, cassette, USB ou vinyle. Mais quelques-uns des artistes du label y accordent vraiment de l'importance, et je tiens également à présenter un concept global donc nous avons fait en sorte qu'il soit possible de commander chaque sortie en CD ou cassette via notre formulaire de contact en ligne sur notre site web. Et nous pourrions faire quelques objets collector avec des livrets arty et estampes sur vinyle un de ces jours. Mais, en vérité, nous n'encourageons pas cette pratique. La distribution physique mondiale par pressage et transport de masse à tous les magasins de la planète n'est à mes yeux plus de ce temps, synonyme d'empreinte écologique et d'emmerdes. Mais plus que tout : je crois que l'argent est la racine du mal. Si vous pouvez faire quelque chose sans ça, faites-le. Mais bon, nous devons garder la tête haute quand souffle la tempête du changement, et jusqu'à ce que notre utopie arrive, un petit don de temps en temps aide vraiment à faire tenir tout ça.
Peux-tu nous citer quelques-uns de tes beatmakers de chevet, et de tes labels de référence si tu en as ?
Une gamme de goût assez large : outre les plus évidents que nous avons déjà mentionnés (Toytronic, Dramacore, Planet Terror, Illphabetik...), j'adore Cock Rock Disco, Bedroom Research, Saturate Records, Acroplane, Tympanik, Umbrelladelika... et de plus "gros" bien sûr : Brainfeeder, Error Broadcast, Warp, Ninja Tune, Rephlex, Metroplex... J'en oublie certainement quelques-un d'importants, mais ça donne une idée.
Et tes derniers coups de cœur électro en dehors d'Xtraplex ?
Jungles, la sortie DIY de notre futur X-iste Bang Haas est un pur joyau. Le Vulva d'HosmOz chez Bedroom Research est plutôt de bon goût et Dry/Wet de Luisterwaar aussi a vraiment attiré mon attention, mais également : Desolate, Montgomery Clunk, toute la série du collectif Origami Sound, Ghosts, Frank Riggio, Amon Tobin, Access To Arasaka, Axel Thesleff, Raadsel, Autemu, Balam Acab, Ben Frost, Kelpe, Dorian Concept... la liste est vraiment trop longue.
---
Merci à Laurentz Groen pour sa disponibilité et son enthousiasme.
---
Xtraplex sur le web
< Site Officiel - Bandcamp - Soundcloud - Facebook >
---
English version
With an handful of brilliant successes by Ynoji, Sluggart, Olkin Donder and Monade, the last two being responsible for some of the finest organic and futuristic abstractions offered this year by our "streaming of the day" section, Xtraplex is no more an "outsider to follow" but one of the most essential record labels of the current IDM scene. That was a perfect opportunity for us to get in touch with its founder Laurentz Groen, graphic designer and musician himself, while three new releases are emerging from its Ghent fief in the coming weeks.
---
The following interview will tell you all you need to know about the genesis of the small structure, its aspirations and choices, whether political or esthetical. So, as an introduction to the subject, we'll confine ourselves with announcing the three new releases mentioned above, which will be as usual available for download at free prices on Bandcamp.
---
The news
Let's start with the mysterious Kshhhk from Ghent whose first album, which is going to be released this week, should explore a more experimental and noisy vein, prioritising cosmic drones, mistreated samples and destructured glitches as reflected by the extraterrestrial transmissions of the first single Arrival.
As a bonus, here is a second track more rhythmic but equally insidious and dreamlike, which was recorded in 24 hours as part of a remix contest organized by Ableton.
Then up to Bang Haas who, after the glitchy revelation of the self-produced Jungles, a strange kaleidoscope with a wavering charm offered for download since last April, is about to convert the try with the soberly entitled Two.
And again, there's enough to wait for a few weeks since, besides two fresh tracks from the future album - the lascivious and narcotic Sexual Dealing and the more dreamy and syncopated Lovefoolish - the Belgian beatmaker just dropped a 35 minutes mix for fans of the opiate and stellar rockiness of the Los Angeles beat scene.
Finally, we will not spread excessively on Etherik and let Laurentz Groen do that for us, unless the aim is to recommend you his recent Point EP, highly advised to the nostalgics of the lo-fi and hushed dEUS' records of the mid 90's while awaiting for the release of his first foray into electronic music.
---
The interview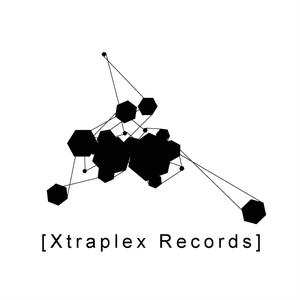 IRM : Hi Laurentz. Xtraplex's seminal compilation, Sounds For The Geniculate Ganglion, brought to light back in spring 2011 some of the Belgian musicians (and often from Ghent, including Sk'p, Cyan Sun and Olkin Donder) whose albums are released by the label these days. Was Xtraplex born from a collective in search for a label or did the artists come to be grafted onto an existing project ?
Laurentz Groen : It's a combination of factors. I am a graphic artist by education who rolled into bedroom producing around 2007. Searching for exposure and listening ears for my, uhm, early stages of experiments, a friend of mine someday told me about an online community/forum for electronic music producers called Electrobel (it still exists but is a bit overrun by Soundcloud nowadays). There I discovered a bunch of likeminded people like Sk'p, Cyan Sun and Virlyn from whom I thought they deserved a whole lot more attention. Soon I began preparing somekind of online curation and a small series of Garden Gatherings, semi private electronica jam sessions called Amastic. Also inspired by new technological means of releasing albums and great state of minds like Creative Commons I, again, stumbled into an unknown world, this time of promotion, copywriting, webdesign and what more ... Two or so years later I discovered Kingstux who had then just released his debut EP at Planet Terror and soon became my most motivated artist pushing me into realizing Xtraplex.
With an average of one release every two months, Xtraplex seems to have found a cruising speed, emphasizing quality over quantity, which is truly a credit to the label. Do you plan to speed up the releases cadency in the future, or are you satisfied with your current rhythm ?
We will never release more than one release each month. All the rest depends on the artists and what drops in our ears. Some really take their time, others will release more often and once in a while we will keep dripping fresh debuts.
Album after album, the young structure that you run reveals to us a Belgian IDM scene which we didn't suspect the richness. How old is your relationship with this scene and how did you first become aware of this creative abundance ?
Kind off same answer as the first question. The Electrobel community was just awesome. Accept it goes a little further back. I began listening to electronica around 2000 when I discovered the radio show Osmose on our national radio StuBru, run by Eric Smout. I used to record his sessions straight from the air onto midi disc for later endless plays. With the help of his online playlists I had an awesome source of fresh Golden Era IDM. These midi tapes formed the base of my taste in electronica, and later on I realised a lot of producers here in Belgium were inspired by those kind of sounds and more specifically those Osmose sessions. Guess it's a generation thing. Though I keep finding youngsters with the exact same spirit, like Ynoji and Sluggart.
I recently started a blog where I share another of these inspiring Osmose recordings each sunday with the world : stubru-osmose.tumblr.com, for the ones interested.
Besides, Otto Von Schirach was and is a huge inspiration, I got to play with him once, and ever since I am kinda numb on fanness with the guy.
Electronic and abstraction seemed to be the unifying thread of Xtraplex, and yet a new album by Etherik will soon emerge, which promises - judging from his recent Point EP - a more "traditional" approach to instrumentation and songwriting, in a similar way to the quiet intensity of dEUS' beginnings. What are your standards to sign an artist on the label ?
We absolutely have no standards except our taste and the standard of having no standard. Sometimes we scout and approach artists we love, sometimes a true beauty drops right in our mailbox. This said, the Etherik release will not be a "traditional" songwriting approach. Let me explain : Etherik (Erik Heyns) is a guitarist I already know from childhood. The man is really talented in hardware guitar fx and patchoulli psy-drone-rock but he recently tried out synthesis with Reason. I thought that his rock-guitarist approach on electronica could make a perfect Xtraplex challenge so now he is working on a 100% Reason made album especially for Xtraplex. And as far as I heard my nose was right : it's gonna be a classic.
An example in the opposite way : Kingstux is planning a complete piano piece for later on this year or early 2013 due to some recent "jam" sessions of his. Here I heard his electronica influences on a full on traditional instrument and thought again this could make an ideal challenge for an Xtraplex release. He is now even taking second piano lessons for it.
In other words : I love to stimulate contrast and creativity. I believe in destructive creation and that wonders are born out of clashes between the layers of our personality. So if someone has an idea, we sit together and work it out, no matter how crazy or controversial. Without the intention of being original. We just play whatever our hearts tell us to, and we release it if it sounds ok. We also have a serious organic glitch fetish. Both in sound as in graphics.
Apart from Kingstux, known from Planet Terror (Culprate, Robot Koch...) and Akwalek, active on labels like the thundering Dramacore or Illphabetik, most of the beatmakers that you host are unknown to the public, and moreover their contribution to Xtraplex is all that we could find about them. Can you tell us more about your choices for the label ?
Sk'p has released an awesome debut on Planet Terror as well and is active as Skip on labels like Them Records, Bug Klinik et Caoutchou but indeed, we were lucky enough to attract some serious unknown talents. Sometimes one of our X-ists points me towards a new sound (Ynoji is an X-ist inspired by Sk'p and "discovered" by Kingstux). Sometimes I get a demo in the mailbox and we share it before answering yes or no on releasing. But in some cases I believe(d) so much in the talent of an artist who did not believe in him or her self that I had to transform into some sort of psychiatrist, motivating the creation process and providing all the necessary things, within my humble power. So if I smell something awesome which is unappreciated or too unknown in my eyes it is hard to let go. I see it as my duty being... uhm... creative ganglion to do this.
Most of the label's producers, such as Monade, Sluggart or Kshhhk, still are in their early stages and yet they demonstrate an amazing sense of maturity. Are you assisting the artists with your outside perspective and comments, or do you prefer to stay out of the creative process ?
Yes, I give advice and ideas. But I will never say "do this" or "do that". Usually when I have a remark or an idea it is a detail the artist overlooked and agrees on instantly. Never really needed to discuss or adapt. I did had to disappoint some artists who thought they were sending qualified material. Meaning I do refuse, no matter who you are or how long you are with the label. But only based on decent listening sessions sometimes by all of us, sometimes just by me.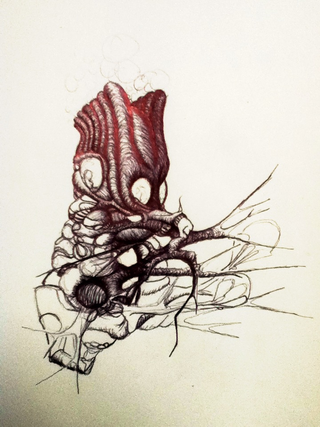 We admire a lot the artworks of your releases, and mostly those from Han Leese who also directed a music video for Olkin Donder, how did this collaboration get started ?
Quite simple : remember I said that I was a graphic artist by education ; well, Han Leese is my graphical research in this life. It is quite a symbiotic relationship : the sounds provide a perfect inspiration and motivation for graphic work and the artwork greatly enhances the concept of the artist and his sounds. In other words : the music drives the drawings and vice versa. None is host or parasite, yet both are both. And the funny thing is that the process of making both music as drawings even quite feels the same.
All this does not mean that I will not give the opportunity to other graphic artists who get inspired by our sounds : our mailbox is open to everyone... Especially video artists are much welcome to contribute (time is a bitch you see).
For now, all of your releases come out in digital format. Do you have the ambition to publish some CDs in the future or do you think that digital format is sufficient and even maybe suitable with the "cybernetic" inspiration of Xtraplex's musicians ? Can you tell us about your future releases ?
As also stated before I was (and am) very inspired by Creative Commons and new technological means of releasing. Personally I do not believe in physical releases anymore. CD, Tape, USB or Vinyl. But some of the artists really do, and I also want to present a total concept so we made it possible to order every release we have onto CD or Tape by our online contact form on our website. And we might do some collectables with arty booklets and prints on vinyl one day. But indeed, we discourage it. Physical global distribution by pressing and transporting them in bulk to every shop on the planet is in my eyes not of this time anymore, eco-footprint and shizzl. But most of all : I believe that money is the root of all evil. If you can do something without it, please do so. But hey, we gotta keep our heads up in these stormy times of change, and until our utopia arrives a little donation once in a while really helps keeping this together.
What are your bedside beatmakers, and your "reference labels" if you have any ?
A quite wide range of tastes : besides the obvious ones you and I allready mentioned (Toytronic, Dramacore, Planet Terror, Illphabetik,...) I adore Cock Rock Disco, Bedroom Research, Saturate Records, Acroplane, Tympanik, Umbrelladelika... and the bigger ones of course : Brainfeeder, Error Broadcast, Warp, Ninja Tune, Rephlex, Metroplex,... Sure I forgot some important ones, but it gives an idea.
And your latest favorite electronic records outside of Xtraplex ?
The DIY release of our future X-ist Bang Haas, Jungles, is a true beauty. HosmOz' Vulva on Bedroom Research is quite tastefull and also Dry/Wet from Luisterwaar really catched my attention, but also : Desolate, Montgomery Clunk, the whole Origami Sound series, Ghosts, Frank Riggio, Amon Tobin, Access To Arasaka, Axel Thesleff, Raadsel, Autemu, Balam Acab, Ben Frost, Kelpe, Dorian Concept,... the list really is to long.
---
Many thanks to Laurentz Groen for his willingness and enthusiasm.
---
Interviews - 10.07.2012 par
,
---