Si dans une précédente mixtape nous disions que la dernière Cassette de Jonwayne valait bien un barbecue, cette Bad Jokes Mixtape de Jeremiah Jae vaut un cubi de rosé, facile ! Et du bon même ! Vous l'avez compris, IRM continue de regarder l'été dans le rétroviseur et vous livrer le meilleur du hip-hop estival pour ne passer à côté de rien...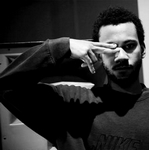 Bad Jokes Mixtape arrive comme la cerise sur le pompon d'une année bien remplie pour Jeremiah Jae. Jugez du peu, début 2013, le emcee/producteur avec son pote Oliver the 2nd nous lâche RawHype Mixtape, mixtape que nous n'avions pas manqué d'encenser ici et qui peut maintenant s'écouter, que dis-je se déguster via Bandcamp. Courant de l'année, Jeremiah Jae continue avec Black Castle, mixtape où le natif de Chicago explosait les Beastie Boys à travers dix titres entre expérimentation et fougue beastienne. A cela, il faut ajouter de multiples collaborations dont celle avec Jonwayne dont nous parlions précédemment. Arrive enfin Bad Jokes Mixtape balancée fin juillet sans tambours ni trompettes mais avec un changement majeur, Jeremiah Jae lâche Brainfeeder, label de Flying Lotus et signe chez Warp. Bad Jokes Mixtape est donc le premier rejeton de l'américain avec le label anglais et passe pour être l'ascenseur qui mène de l'underground californien à la hype de Sheffield. Une collaboration qui promet pourtant tellement la qualité de cette mixtape est impressionnante !
En 25 minutes et neuf titres, Jeremiah Jae nous fait voyager à travers les méandres de son cerveau de génie du hip-hop. La recette est connue mais toujours bigrement efficace, flow monocorde, samples kaléidoscopiques, bricolages lo-fi et hypnose hip-hop. La patte du producteur est là et dès Evil Laugh, la messe est dite ! On embarque. La voyage passe par des contrées sombres (Evil Laugh, King Raid ou Pervert). Le chemin emprunte aussi des routes qu'on arpente en rêvant (Seventy 8, Bad Jokes ou Guns N Butter avec l'excellent Oliver the 2nd). Mais le parcours est aussi initiatique. On y trouve ce qu'on y cherche et le voyage touche à sa fin quant on se retrouve face aux sphères exotiquement transcendantales que sont Soul Yoga, Court Jester ou Oatmeal Face avec à la production un Flying Lotus en grande forme et surtout pas rancunier.
Pas de doute là-dessus, en signant chez Warp, Jeremiah Jae s'essaiera à d'autres expérimentations et touchera certainement un public plus large mais qu'il n'oublie pas qu'il a été capable avec trois fois rien de créer des œuvres aussi solides et réussies que Bad Jokes Mixtape.
---
---

---
Streaming du jour - 21.08.2013 par
---