Retrouvez chaque semaine dans nos pages les interviews de quelques-uns des contributeurs à la future compil' Twin Peaks d'IRM. Notre invité du jour, Thomas Meluch à la ville, on le suit depuis ses tout débuts, 2006 et le génial Précis, devenu depuis un album de chevet pour nous et un jalon pour des dizaines de songwriters aventureux tentés par l'abîme du drone et de l'ambient texturée.
Depuis, le Michiganais, pensionnaire du label Kranky, est passé à maintes reprises de l'autre côté, notamment en 2015 sur le tout aussi superbe Sonnet au chant quasi absent. Pas un hasard si on l'a vu collaborer au fil des ans avec des cadors de l'expérimentation atmosphérique, de la pop granuleuse d'Orcas avec Rafael Anton Irisarri (dont une reprise twinpeaksienne mélancolique à souhait le prédestinait déjà à cette compilation, cf. plus bas) au drone cotonneux de Perils au côté de Kyle Bobby Dunn, dont ce dernier nous annonçait dans sa propre interview Twin Peaks une suite pour bientôt. Derniers travaux à quatre mains, les chansons et instrumentaux oniriques de Thesis 04 avec le pianiste modern classical Dustin O'Halloran dont on peut écouter des extraits-ci-dessous :
... mais pour ce qui est du morceau offert à notre projet, c'est en solitaire que l'Américain s'est penché sur ses souvenirs d'une série télé qui l'a visiblement marqué.

---
L'interview
IRM : Comment résumerais-tu ton rapport à Twin Peaks ? A l'univers de Lynch en général ?
Benoît Pioulard : Ça me donne toujours l'impression d'avoir rêvé ce que je viens de voir.
Ton personnage préféré dans la série ?
Garland Briggs, probablement. Cette voix, ce naturel de sévérité latente, c'est tellement bon. Je pourrais l'écouter parler de ses visions pendant des jours.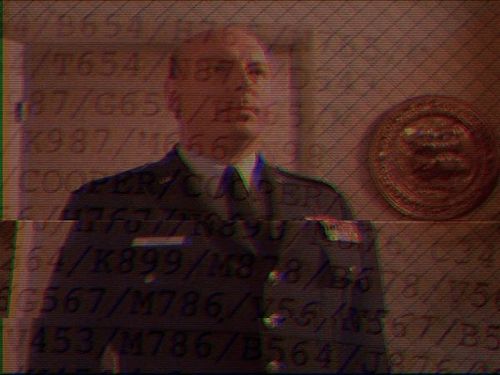 Une scène qui t'a particulièrement touché... ou fait flipper ?
Trop évident peut-être, mais quand Sarah Palmer rencontre enfin Bob et que l'on découvre la vérité sur Laura, j'ai rarement ressenti un tel coup de poing dans les tripes de terreur et d'appréhension - du point de vue d'étudiant en cinéma (et viscéralement, dans mon souvenir) c'est parfaitement amené.
Tu as enregistré un morceau pour notre future compilation Twin Peaks, quel aspect de la série t'a inspiré ? Toute anecdote est bienvenue !
J'aime l'utilisation par Lynch du kitsch des années 50, ce genre de patine de Rêve Américain qui persiste dans la vision de certaines personnes de notre monde, bien que l'intérieur soit pourri de tant de façons... Ainsi, quand Bobby dit à Norma, "I'll see you in my dreams" ("Je te verrai dans mes rêves") et qu'elle répond, "Not if I see you first" ("Pas si je te vois la première"), c'est tellement irréaliste comme dialogue et pourtant c'est incontestablement parfait.
Tu as eu vent de quelques-uns des musiciens impliqués dans ce projet. Duquel es-tu le plus curieux d'entendre la contribution ?
Difficile d'en choisir un seul, mais j'aime toujours entendre de nouvelles compositions de mon ami Lawrence English, et ça m'intéresse toujours d'être exposé à des artistes qui me sont inconnus, et il y en a beaucoup sur cette compilation.
Un album vers lequel tu reviens quand il te faut ta dose de Garmonbozia ?
La Symphonie nº 3 de Górecki, ou peut-être cet album d'Hildur Guðnadóttir de l'année d'avant [Thomas fait sans doute référence à Saman, ndlr] ; dieu qu'il peut être sombre celui-là...
En 2016, tu as sorti The Benoît Pioulard Listening Matter chez Kranky, Radial (une compilation de raretés) et quelques EPs via Bandcamp, dont tout récemment Stanza III. Quelques mots à leur propos ? D'autres projets sur les rails ?
Oui ; J'ai compulsivement enregistré des trucs au cours de ces dernières années à une fréquence que je n'avais plus connue depuis mon adolescence quand j'avais eu mon premier 4-pistes... Ça a un peu ralenti ces derniers mois avec mon implication croissante dans la photographie et l'écriture, mais il y a de la place pour tout et davantage de musique et d'images sont en route... Seulement, je ne sais pas encore exactement pour quand.
---
---
English version
IRM : How would you describe your relationship with Twin Peaks ? With the work/world of David Lynch in general ?
Benoît Pioulard : I always feel as though I've dreamt what I've just seen.
Your favorite character in the series ?
Garland Briggs, probably. That voice, that looming severity of disposition, so goddam good. I could listen to him talk about his visions for days.
A scene that particularly moved - or scared - you ?
Might be an obvious one, but when Sarah Palmer finally encounters Bob and we find out the truth about Laura, I've rarely felt such a gut-punch of dread and foreboding – from a film school point of view (and a visceral one, I reckon) it's perfectly assembled.
You recorded a track for our forthcoming Twin Peaks compilation, what aspect of the series inspired you ? Any anecdote about that ?
I love Lynch's use of 1950s hokeyness, that kind of American Dream Patina that persists in some people's vision of our world even though the inside of it is rotten in so many ways... To that end, when Bobby tells Norma, "I'll see you in my dreams" and she replies, "Not if I see you first", it's just such unrealistic dialogue but it's unquestionably perfect.
You heard about some of the musicians involved in this project. Which one are you the most curious to hear the contribution from ?
Tough to pick only one, but I always enjoy hearing new things from my friend Lawrence English, and I'm always interested in being exposed to artists that I haven't heard, of whom there are many on this compilation.
An album you often listen to when you need all your Garmonbozia ?
Górecki's 3rd, or maybe that Hildur Guðnadóttir album from the other year ; boy that one gets pretty dark...
In 2016 you released The Benoît Pioulard Listening Matter on Kranky, Radial (a collection of rare tracks) and a bunch of EPs available through Bandcamp, including recently Stanza III. A few words about those ? Some other projects on the way ?
Yes ; I've been compulsively making things over the last few years with a frequency that I haven't known since I was a teenager and I got my first four-track... It's been slowing down a little bit as I've become more involved with photography and writing in recent months, but there's room for everything and more music and images are on the way... I'm just not sure when.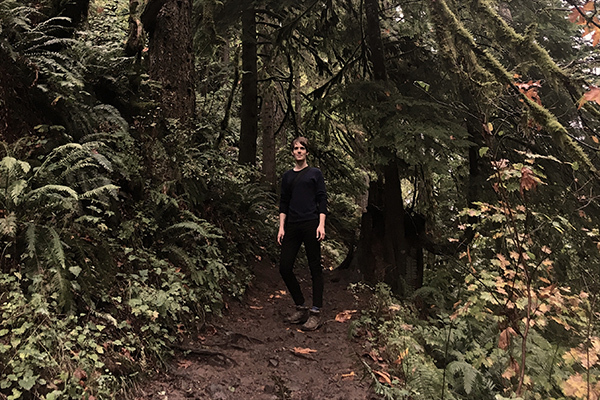 ---
Un grand merci à Benoît Pioulard. Son morceau intitulé Not if I See You First paraîtra sur notre compilation Twin Peaks au printemps prochain.
---
Interviews - 12.02.2017 par
---