Retrouvez chaque semaine dans nos pages les interviews de quelques-uns des contributeurs à la future compil' Twin Peaks d'IRM. Ceux d'aujourd'hui, nous leur connaissions davantage un goût pour l'UFOlogie d'après-guerre, l'hantologie d'une ère de paranoïa nucléaire, le rétrofuturisme électronique ou le jazz suranné d'un Golden Age hollywoodien onirique, autant d'influences parmi d'autres qui s'insinuent dans leurs collages instrumentaux fantasmagoriques et syncopés.
D'Eddie Palmer et Brett Zehner, les deux New-Yorkais aux manettes de The Fucked Up Beat, c'est le premier qui s'est chargé de répondre à notre questionnaire lynchien, l'occasion pour nous de réaliser que le cinéaste ricain n'est pas en reste parmi ces nombreuses sources d'inspiration. Celui qui publie également des albums en solo sous le pseudonyme Studio Noir n'y parle pas du nouveau projet sur lequel le duo vient de commencer à plancher dans le plus grand secret, mais des défauts - une fois n'est coutume - de la série jusqu'à sa bande son impeccable en passant par un certain personnage secondaire transgenre qui a inspiré le morceau offert à notre projet ou encore l'improbable nouveau chef du monde libre qui n'aurait pas dépareillé au casting de Twin Peaks, les sujets ne manquaient pas pour faire de cette interview, à l'image de l'univers du groupe, l'une des plus singulières de notre série IRMxTP.

---
L'interview
IRM : Comment résumerais-tu ton rapport à Twin Peaks ? A l'univers de Lynch en général ?
Eddie Palmer : Je dirais que j'apprécie Lost Highway et Mullholland Drive plus de Twin Peaks. Je pense que les huit premiers épisodes de Twin Peaks sont géniaux, mais j'ai du mal à regarder la série jusqu'à la fin. La deuxième saison a trop d'épisodes et la narration n'est pas aussi cohérente. Je pense que c'est plutôt la faute de la façon dont l'industrie de la télévision fonctionnait dans les années 90 et pas celle de Lynch ou des producteurs de la série. Les chaînes de télé s'intéressaient davantage à l'époque à la quantité d'épisodes et aux revenus. C'est pourquoi j'attends avec impatience la nouvelle saison de Twin Peaks. A l'heure actuelle, les chaînes autorisent une plus grande liberté créative et donnent aux producteurs suffisamment de champ pour développer les personnages et les intrigues.
Ton personnage préféré dans la série ?
Denise Bryson interprété(e) par David Duchovny. J'étais gamin quand Twin Peaks passait à la télé. Je n'ai donc vu la série qu'en 2004. J'avais été obsédé par X-Files pendant des années et je n'avais aucune idée que Duchovny était dans la série. Du coup je suis emballé d'apprendre qu'il a repris son rôle dans la nouvelle saison. Et Trent Reznor jouera aussi un personnage. Impatience !
Une scène qui t'a particulièrement touché... ou fait flipper ?
Il n'y a pas de scène en particulier qui m'effraie, mais les parents de Laura Palmer incarnés par Ray Wise et Grace Zabriskie ont une glauquitude naturelle qui m'angoisse. Je ressens toujours la même chose quand je vois ces acteurs dans d'autres rôles. Il y a constamment une dimension sinistre dans leurs interprétations.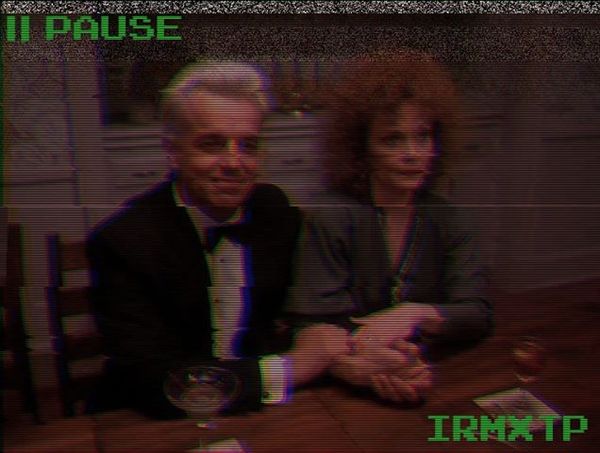 The Fucked Up Beat a enregistré un morceau pour notre future compilation Twin Peaks, quel aspect de la série vous a inspirés ?
La série a une atmosphère onirique et son rythme est parfait. La bande-son d'Angelo Badalamenti la transcende d'une façon unique à la télévision. La musique est étrange et inquiétante. J'adore les décors de Twin Peaks. Le brouillard, les arbres et la pluie sont menaçants. La série n'aurait jamais pu être la même si elle avait été tournée en Californie.
Tu as eu vent de quelques-uns des musiciens impliqués dans ce projet. Duquel es-tu le plus curieux d'entendre la contribution ?
Benoît Pioulard. Je pense que sa musique est fabuleuse. Je l'avais vu en concert à New York il y a quelques années.
Un album vers lequel tu reviens quand il te faut ta dose de Garmonbozia ?
Songs of Love and Hate par Leonard Cohen. J'ai souvent écouté cet album lorsque j'ai déménagé à New York. Il neigeait tous les jours, il faisait très froid. Je ne connaissais presque personne et je partageais mon temps entre mon travail et la composition de musique pendant la nuit. Je me souviens avoir écouté cet album à de nombreuses reprises dans le métro.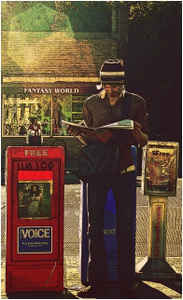 Après avoir annoncé la fin de The Fucked Up Beat en 2013, vous avez continué de publier des albums régulièrement via Bandcamp, dont 4 encore l'année dernière. Où en est votre collaboration actuellement ? Mon préféré parmi ces 4 derniers albums en date est Why I Want to Fuck Ronald Reagan, dont les titres tournent Donald Trump en dérision d'une drôle de façon. Pourquoi avoir décidé de le retirer d'internet quelques mois après sa sortie ?
La raison pour laquelle nous voulions tout arrêter en 2013, c'était la frustration. Chacun de nos albums générait plus de 10 000 téléchargements sur Free Music Archive et nous dépassions notre limite de téléchargement gratuit sur Bandcamp chaque mois. Et pourtant, quand nous avons sorti un album physique chez Daddy Tank Records, seulement 30 personnes l'ont acheté. C'est décevant de réaliser que votre auditoire n'écoutera votre musique que si elle est gratuite. Mais c'est comme ça que vont les choses désormais, donc je suppose que ce n'est pas une raison pour arrêter de faire de la musique. Why I Want to Fuck Ronald Reagan est sorti au début des élections américaines quand Trump était encore considéré comme n'ayant aucune chance. Les titres des morceaux proposaient une vision comique ou satirique des candidats à l'époque. Mais lorsqu'il est devenu clair que Trump serait le candidat nommé par son parti, je n'ai plus du tout trouvé ça drôle. Je pense que de toutes les blagues et l'ironie dont Trump a fait l'objet cette dernière année, rien n'a fonctionné et cela n'a fait que rendre ses fous de supporters encore plus fanatiques. Donc je ne souhaitais pas contribuer à son ascension et j'ai retiré l'album de Bandcamp. Il est toujours disponible sur d'autres sites et a été beaucoup téléchargé sur Free Music Archive. L'album a donc atteint son public.
---
---
Original english version
IRM : How would you describe your relationship with Twin Peaks ? With the work/world of David Lynch in general ?
Eddie Palmer : I would say that I enjoy Lost Highway and Mullholland Drive more than Twin Peaks. I think the first eight episodes of Twin Peaks are genius but I have difficulty watching the series until the end. The second series has too many episodes and the storytelling is not as cohesive. I think this is more of the fault of how television was in the 1990's and not the fault of Lynch or the show runners. Television networks cared more about the quantity of episodes and revenue. That's why I'm looking forward to the new Twin Peaks series. Now, TV networks allow more creative freedom and give producers room to develop characters and storylines.
Your favorite character in the series ?
Denise Bryson played by David Duchovny. I was a kid when Twin Peaks was on television. I didn't see the series until 2004. I had been obsessed with the X-Files for years at that point and had no idea Duchovny was in the series. I was excited to hear that Duchovny is returning for the new series to reprise the role. And Trent Reznor is listed as a character as well. Can't wait.
A scene that particularly moved - or scared - you ?
Not a specific scene scares me but Laura Palmer's parents played by Ray Wise and Grace Zabriskie have a natural creepiness to them that causes me anxiety. I still feel the same when I see these actors in other roles. There is a constant sinister undertone in their performance.
The Fucked Up Beat recorded a track for our forthcoming Twin Peaks compilation, what aspect of the series inspired you ?
The series has a dreamlike atmosphere and the pacing is great. Angelo Badalamenti's score elevates the show in a way you don't get with other series. The music is eerie and weird. I love the setting of the show. The fog, trees and rain are menacing. The show wouldn't be the same had it been filmed in California.
You heard about some of the musicians involved in this project. Which one are you the most curious to hear the contribution from ?
Benoît Pioulard. I think his music is great. Went to a show of his in New York City a few years ago.
An album you often listen to when you need all your Garmonbozia ?
Songs of Love and Hate by Leonard Cohen. I listened to this album quite often when I first moved to New York City. It was snowing every day, very cold. I didn't know many people and I spent my time at work and writing music at night. I remember listening to this album many times on the subway.
After announcing the end of the Fucked Up Beat project back in 2013, you continued to published self-released records through Bandcamp, 4 of them again last year. How is your collaboration going right now ? My favourite among those 4 is Why I Want to Fuck Ronald Reagan, whose song titles made fun of Donald Trump in a quite twisted way. Why chosing to remove this record from internet a few months after its release ?
The reason we wanted to call it quits in 2013 was out of frustration. Each one of our albums were getting 10,000+ downloads on Free Music Archive and we were exceeding our free download limit on Bandcamp each month. Yet when we released an actual physical album on Daddy Tank Records, only 30 or so people bought it. It is disappointing to think that your audience will only listen to your music if it is free. But, that's how it is now so I guess it's no reason to stop recording music. Why I Want to Fuck Ronald Reagan was released during the beginning of the U.S. election cycle when Trump was still considered to have no chance. The album titles are a comedic or satirical take on the candidates at the time. As it became clear that Trump would be his party's nominee I didn't think it was funny anymore. I think for all the comedy and satire pointed at Trump over the past year, none of it worked and it only made his insane supporters like him more. So I didn't want to be a part of contributing to his rise and removed the album from Bandcamp. It's still available on other sites and was downloaded quite a lot from Free Music Archive. So the album got out to people.
---
Un grand merci à Eddie Palmer et The Fucked Up Beat. Leur morceau intitulé Night Moves For Denise Bryson paraîtra sur notre compilation Twin Peaks au printemps prochain.
---
Interviews - 14.02.2017 par RabbitInYourHeadlights
---
---