Encore une fois, la mixtape de la semaine voit double. D'un coté le smooth de Ground Up, de l'autre un premier essai transformé par Centry !
Grosse semaine que celle-ci avec la sortie de Good Kid, m.A.A.d. City signé Kendrick Lamar, bien bon, cohérent, la juste dose de cool, de thug et de funk, beats plutôt lents se mariant tantôt à la sauce west-coast, tantôt au dirty south avec un flow évoquant plutôt la côte Est, le MC de Compton livre l'un des albums hip-hop de l'année à ne pas louper !
---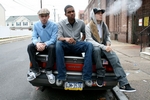 Coté mixtapes, j'ai choisi de parler d'une jolie petite chose, la dernière mixtape de Ground Up, Supernatural. Le trio de Philadelphie (Azar et Malakai en MCs et Bij Lincs à la production) livre ici 15 titres complétement fabuleux. Au rayon des réussites, un featuring balèze avec le rouquemoute le plus cool du monde, j'ai nommé Action Bronson (dont le flow n'en finit pas de m'épater) sur Hold Me Down ou 8th Grade avec la belle voix de Patty Crash ! Y'a du bon, les samples et les orchestrations sonnent old-school, les flows sont smooth entre les Hieroglyphics et Wax Tailor ! Bref du bon pour se réchauffer durant les longues soirées de Toussaint !
---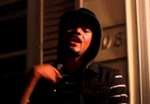 Pour finir, un premier essai et une belle réussite ! Centry, MC du Connecticut balance The Essence, sorte de revival 2.0 des années 90, il remet le storytelling, les sonorités touffues et l'art du sample au centre de l'affaire. Je me suis régalé tout le long des 21 pistes de la nouvelle recrue de 308 Records, ça sent le MF Doom, le The Game et le Madlib à plein nez et je m'en suis grisé ! La comparaison avec MF Doom est directe puisque dès The Essence (Intro), on tombe sur un sample du magistral Funky Fanfare de Keith Mansfield déjà utilisé par Doom sur Old School Rules ( The Mouse and The Mask dont on reparlera sûrement dans notre Classement Hip-Hop) ! Les titres se suivent, Feet Up ou My Moment construits sur le même modèle, sont précis, flow lourd et placé à la The Game, Ready sonne grandiose, Centry se risque même à sampler Johnny Cash sur le très bon Karma, Lauryn Hill ou Amy Winehouse et son Back to Black arrive presque au niveau, la tension en moins, de la reprise de You Know I'm No Good de Ghostface Killah, rien que ça ! Centry, encore un nom à ne pas oublier !
---
Streaming du jour - 27.10.2012 par
---