The Vines viennent d'annoncer le tracklisting de leur nouvel album Vision Valley qui sortira le 3 avril prochain.
Le groupe a enregistré ce troisième opus à Sydney avec le producteur Wayne Sydney qui succédera à Winning Days paru en 2004.
Il comprendra 13 titres à savoir :
Anysound
Nothin's Comin'
Candy Daze
Vision Valley
Don't Listen To The Radio
Gross Out
Take Me Back
Going Gone
Fuk Yeh
Futuretarded
Dope Train
Atmos
Spaceship
---
The Vines viennent également d'assurer le tournage de leur nouveau clip extrait de Vision Valley. Intitulé Gross Out, la vidéo peut être visionnée en cliquant sur ces liens :
---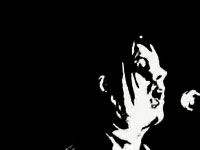 "Gross Out"
windows media
real player
quicktime