Une année qui m'en a mis plein les yeux, plein les oreilles, ce n'est plus de la culture mais un véritable mode de vie. On est pourtant loin du glam' rock'n'roll, flirtant bien plus souvent avec l'ordinaire des groupes indés. Petit patchwork entre amis.
Les vilaines pochettes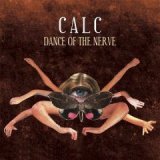 C'était le fil rouge de cette année 2007. Entre le Mintzkov tendance ailée, le Blonde Redhead hallucinogènes et le Björk secouez-moi, secouez-moi, on se fait des frayeurs au pays des mp3 sans pochettes. Il ne faudrait pas lui céder trop de terrain, la mort du disque depuis longtemps annoncé n'aurait que de fâcheuses conséquences. Il n'empêche que le 360° de Mintzkov termine à la première place, j'en suis fan comme en témoigne la chronique. Même constat pour le 23 de Blonde Redhead qui s'empare de la deuxième place pour les raisons suivantes : www.indierockmag.com/article3409.html.
Calc également aurait pu venir garnir cette colonne avec son impeccable Dance Of The Nerve (lire la chronique)
Caresses à l'oeil
Une interview de petitescargot, passionné par la photo et qui est toujours candidat pour le relooking de mon bureau. Je pense prendre un triptyque qui m'offrira une ouverture sur le monde.
23 Août 2007 : j'ai vu Émilie Simon à Rock en Seine, et j'ai pleuré de la voir si belle, si lointaine, jeune française surdouée du rock et qui sur scène vous explose littéralement le coeur.
Think different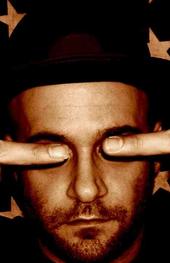 Thee, Stranded Horse : Churning Strides
Coup de génie pour Yann Tambour et sa kora. Le temps n'a pas prise sur les cordes de l'instrument, pas plus que sur les mélodies lancinantes de cet album. Une claque comparable à celle assénée par Mark Hollis en 1998.
Whip : Blues For Losers
le bruit du rockin'chair, une folk traditionnelle dans le genre vieille cabane au fond du désert. Dépaysement garanti.
Silence, ça pousse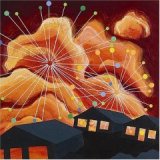 En dehors de mon top 10, la rumeur monte autour de The Sleeping Years (emmené par Ian Grundle, ex-Catchers), Bowerbirds qui n'a plus qu'à transformer, The Lodger fort d'un premier album qui méritait la première place de mon top ! , les Blood Red Shoes qui flirtent avec le feu, Los Campesinos ! et leur énergie débordante, Perio qui aurait du bouleverser la terre entière, Figurines et enfin Iron & Wine loin d'être une jeune pousse celui là, et c'est tant mieux.
Et We Tigers, oui oui oui We Tigers, on les attend avec impatience.
Belle année pour le mag
Mis à part la cinquantaine d' interviews cette année, la centaine de chroniques et les 350 news, la rédaction est arrivée avec succès à sortir sa 1ère compilation : 2007 Fresh and French Tour. Incroyable équipe de passionnés. Ne manquez pas la suite, 2008 nous réservera certainement son lot de surprises.
Bref, c'est mon top
1. Mintzkov - 360°
2. Blonde Redhead - 23
3. Elvis Perkins - Ash Wednesday
4. Lightning Dust - Lightning Dust

5. New Paulette Orchestra - #3

6. Oliver Future - Pax Futura

7. Nervous Cabaret - Drop Drop

8. John Vanderslice - Emerald City

9. Aaron - Artificial Animal Riding On Neverland

10. Beirut - The Flying Club Cup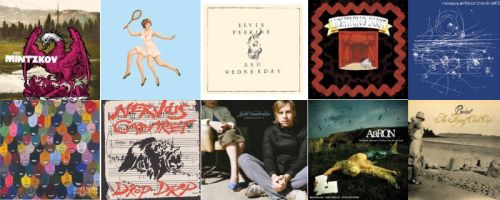 Toute ressemblance avec un top existant ou ayant déjà existé est tout à fait impossible. Si vous trouvez mieux ailleurs, je vous rembourse la différence.
---
Articles - 01.01.2008 par
---