Je crois bien que tout est dit dans le titre de cet article ! Je vous propose donc humblement une sélection toute subjective de mes 100 albums long format préférés de l'année, aussi bien des LPs que des mixtapes (pour contre-balancer ma précédente sélection d'EPs), tout ça est millésimé 2013 bien sûr et à très haute teneur hip-hop, l'affaire est garantie sans Kanye West, ni Chance the Rapper. Hé oui, comme quoi c'est possible, n'en déplaise à la nomenklatura des faiseurs de mode musicale ! Z'êtes chauds ? Moi oui, alors c'est parti pour la deuxième et dernière partie (la première étant là) !
---
16) Earl Sweatshirt – Doris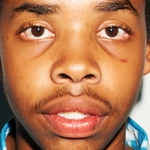 On peut dire qu'on l'aura attendu cet album du plus branleur mais en même temps du plus doué de la clique OFWGKTA, un an qu'on en parlait, que la sortie était repoussée et finalement Doris est sorti cette année.
Earl Sweatshirt nous dégueule ici ses blessures et toute sa morgue juvénile sur un album âpre à mi-chemin entre colère froide et logorrhée je-me-fous-de-votre-gueule. Il y rajoute aussi le soupçon de maturité que cache encore Tyler, The Creator et qui fait justement de Doris un grand album.
---
17) Delusional Thomas (aka Mac Miller) - s/t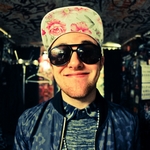 Pourtant peu adepte du travail du petit gars de Pittsburgh, Delusional Thomas est tout simplement parfait d'un bout à l'autre de la tape. Ok, les voix sont pitchées dans tous les sens. Ok, on a déjà entendu ça des centaines de fois.
Ok ok, mais le malsain qui se dégage du truc me scotche à chaque fois... Qu'on se le dise, Madlib a son Quasimoto, Mac Miller aura son Delusional Thomas comme alter ego schizophrénique.
---
18) Le Parasite – My Mind Travels Far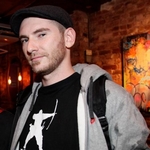 Le beatmaker nantais nous livre un premier LP et nous gratifie de la meilleure sortie estampillée hip-hop hexagonal !
Un album avec des instrus impeccables entre crasse des bas-fonds omniprésente et digression atmosphérique, un album entre trip-hop extra-terrestre et éclair de génie futuro-orchestral, un album avec aussi quelques flows posés comme autant d'uppercuts en plein ventre !
---
19) The Underachievers – Indigoism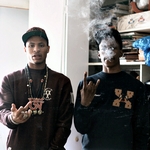 Année à double tranchant pour les Underachievers, d'abord Indigoism, une première mixtape assez incroyable, puis dernièrement, The Lords of Flatbush, une seconde tape assez mauvaise.
De là à dire que le duo new-yorkais a été surcôté, je ne sais pas. Je vais envoyer la balle en touche en disant qu'on va attendre l'année prochaine et on se régalera encore une fois avec Indigoism, son hip-hop sous THC ultra-concentré et ses divagations New Age.
---
20) Ill Bill - The Grimy Awards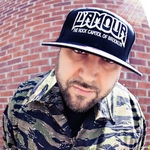 Même s'il fait peur, Ill Bill, c'est quand même un petit peu une légende, clé de voute de Non Phixion, de La Coka Nostra et des Heavy Metal Kings, le type n'a plus rien à prouver, il fait du hip-hop pour s'amuser, s'entoure de ses potes et le moins que l'on puisse dire, c'est qu'il en a beaucoup !
DJ Eclipse, El-P, Immortal Technique, les Jedi Mind Tricks, Lil Fame de M.O.P., Ayatollah, DJ Muggs, DJ Premier, Large Professor, Pete Rock et tout ce beau monde se retrouve sur The Grimy Awards, ça fait beaucoup, ça pourrait être indigeste, ça l'est un peu, mais on en ressort repu et heureux !
---
21) Psykick Lyrikah - Jamais trop tard
22) L'Orange & Stik Viga – The City Under The City
23) Samiyam - Wish You Were Here
24) Quasimoto - Yessir Whatever
25) Grip Grand – GG DOOM... BUT HOW ?
26) Git Beats – Basement Ghost
27) Ghostpoet - Some Say I So I Say Light
28) Summon – Scapegoat
29) The White Mandingos - The Ghetto Is Tryna Kill Me
---
30) Quelle Chris – Niggaz is Men & Ghost At The Finish Line
31) Serengeti - Kenny Dennis LP
32) Sole - Crimes Against Totality
33) Lewis Parker - The Puzzle : Episode Two - The Glass Ceiling
34) Knxwledge - WrapTaypes​.​PRT​.​5 & relevnt​.​b​/​sde_LP
35) John Robinson & Kyo Itachi – The Path of Mastery
36) MoRuf - Shades Of Moo
37) Spit Gemz – End The TV
38) Denmark Vessey – Cult Classic
39) Repeat Pattern – rp
40) Blu – York
41) Ta-ku & Raashan Ahmad - Low Fidelity, High Quality
42) Fortyone – Go Bananas
43) YC the Cynic – GNK
44) Clear Soul Forces - Gold PP7's
45) Soundsci – Soundsational
---
46) Co$$ - Grayer Skies
47) 3:33 - The Bicameral Vein
48) First Light – Fallacy Fantasy
49) Action Bronson & Party Supplies - Blue Chips 2
50) Prodigy & Alchemist - Albert Einstein
51) Chateau des Dieux – XXIV
52) Tanya Morgan - Rubber Souls
53) SmooVth – Treasures
54) Swordplay & Pierre the Motionless – Tap Water
55) DJ Rashad – Double Cup
56) Malkovich – GREAT EXPECTATIONS
57) Nocando - Tits 'N Explosions
58) J-Zone – Peter Pan Syndrome
59) Aki Kharmicel – s/t
60) Boldy James – My 1st Chemistry Set
---
61) Big Malk & Sime Gezus – Plutonium
62) CM Jones - Perfect Hand Off
63) Jel - Late Pass
64) Danny Brown – OLD
65) Drapetomania - s/t
66) Ryshon Jones – In Theory
67) Baralarm - Baralarm Back Now
68) Mr. MFN eXquire - Kismet
69) REKS - Revolution Cocktail
70) Oddisee - Tangible Dream & The Beauty In All
71) KON Sci of Mindsone – And Beyond
72) MellowHigh - s/t
73) Man Of Booom - Back To The Booom
74) Roc Marciano - The Pimpire Strikes Back
75) Klaus Layer – The Adventures of Captain Crook
76) Kool A.D. - 19 & 63
77) Madchild - Lawn Mower Man
78) Rocé - Gunz n'Rocé
79) CASTLE – Gasface
---
80) Teekay – psYYChology
81) Young Thug – 1017 Thug
82) DJ Skarface - MadDILLAiny
83) Oh No - Disrupted Ads
84) Tree - Sunday School II : When Church Lets Out
85) Unsung & Brandt Dykstra – The Station Signal
86) Yung Lean – Unknown Death 2002
87) Cage – Kill The Architect
88) Joey Bada$$ - Summer Knights
89) Hazardous Raisins - HZRDS RSNS
90) Hyacinthe - Sur la Route de l'Ammour
91) Tyler, The Creator – Wolf
92) ScienZe – Ella
93) Nametag & Nameless – For Namesake
94) Dizraeli & DownLow - Everyone's A Winner - The Mixtape
95) TRPL BLK - Big Dick Niggas Eat Pussy Too
96) UMaNg - The Revisited
97) Gensu Dean & Planet Asia – Abrasions
98) 14KT - Nickel & Dimed
99) Lil Ugly Mane - Three Sided Tape Volume One & Two
100) Kid Tsunami – The Chase
---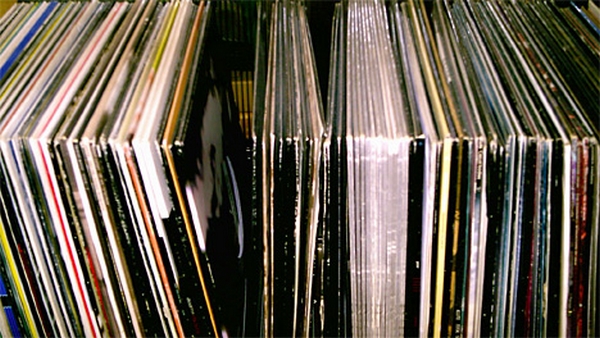 ---
---
Articles - 31.12.2013 par
---